Tromso, Senja & Lofoten Arctic Photography Tour
23rd Jan - 02nd Feb, 2023 - AVAILABLE
Tutored by Andy Farrer and
£3649.00 pp / Deposit -£300.00
Approximately - Loading...
Our Arctic Norway photography tour 'Tromso, Senja & Lofoten' will take place in January 2023 with Andy Farrer. Andy has been photographing Norway in winter for well over a decade and is excited to share his favourite locations and passion for the arctic landscape.
The locations we will be photographing are incredible, where jagged mountains meet the sea and vast white sandy beaches, and picturesque 'Rorbuer' fishing huts stand precariously on the shore. To experience winter light at the high latitudes of Northern Norway is sure to make long lasting memories.
We will spend our time chasing the light both during the daytime and at night to capture and enjoy the magic within this stunning landscape. Looking skywards after dark we will hope for an appearance of the Northern Lights and the opportunity to photograph this amazing spectacle with some of the best backdrops you can imagine.
Tags: Norway Photography Tour | Tromso, Senja & Lofoten Islands | Norway Arctic Landscape Photography
Read More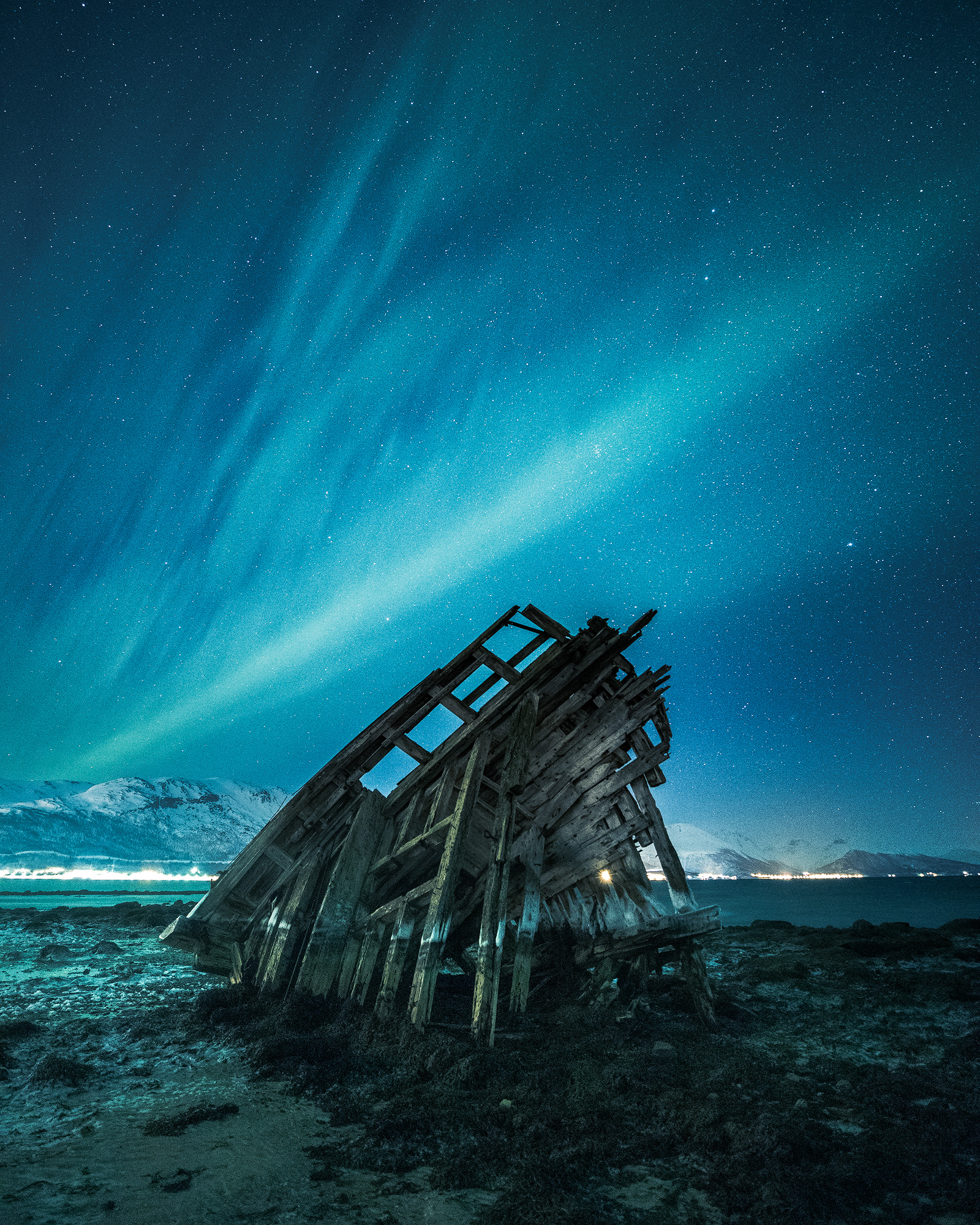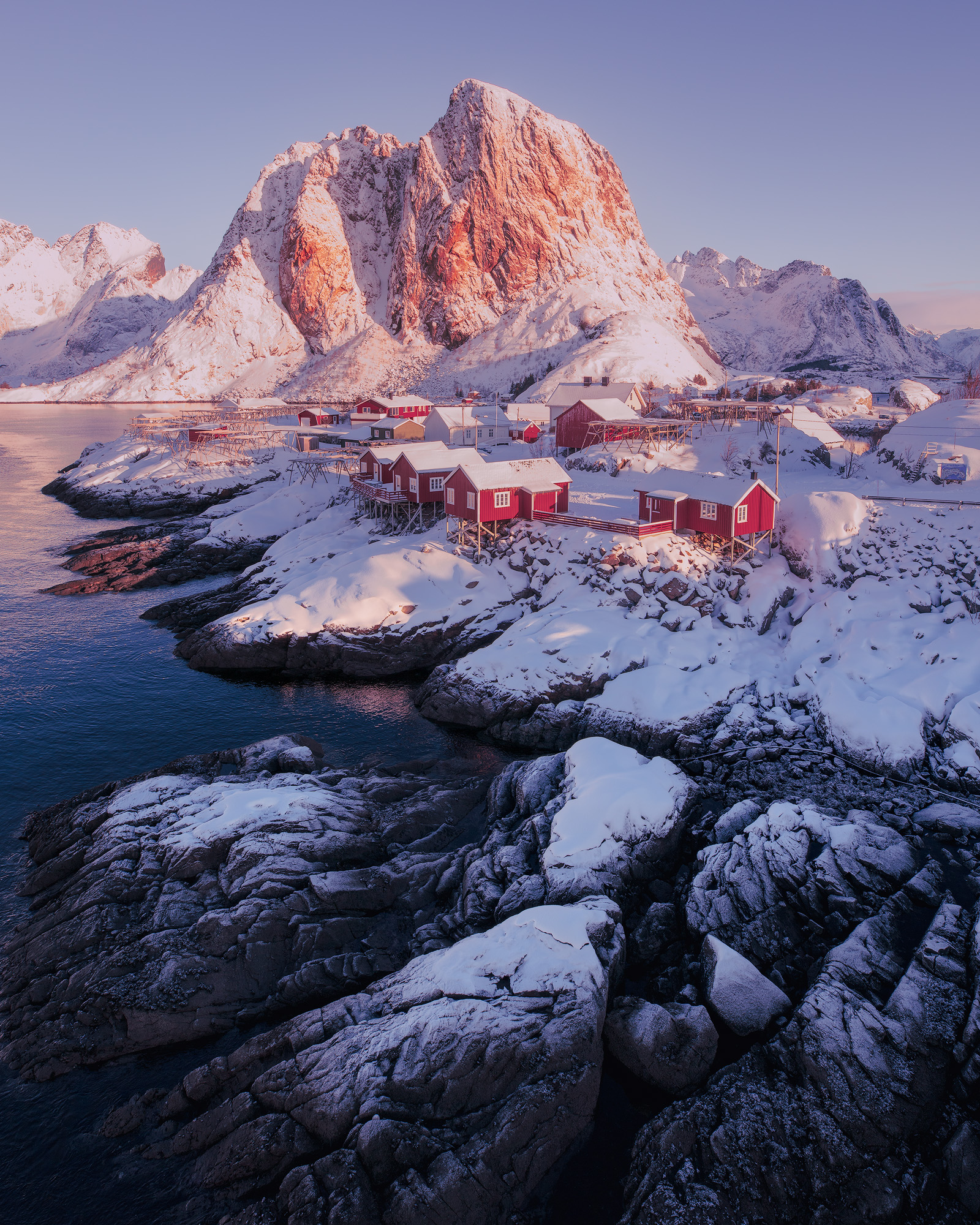 At a Glance
Included

Accommodation on single occupancy basis

Breakfasts

Transport during the tour

Transfer from the recommended flights

Tuition from Andy Farrer

Excluded

Meals not mentioned

Flights

Insurance

Extras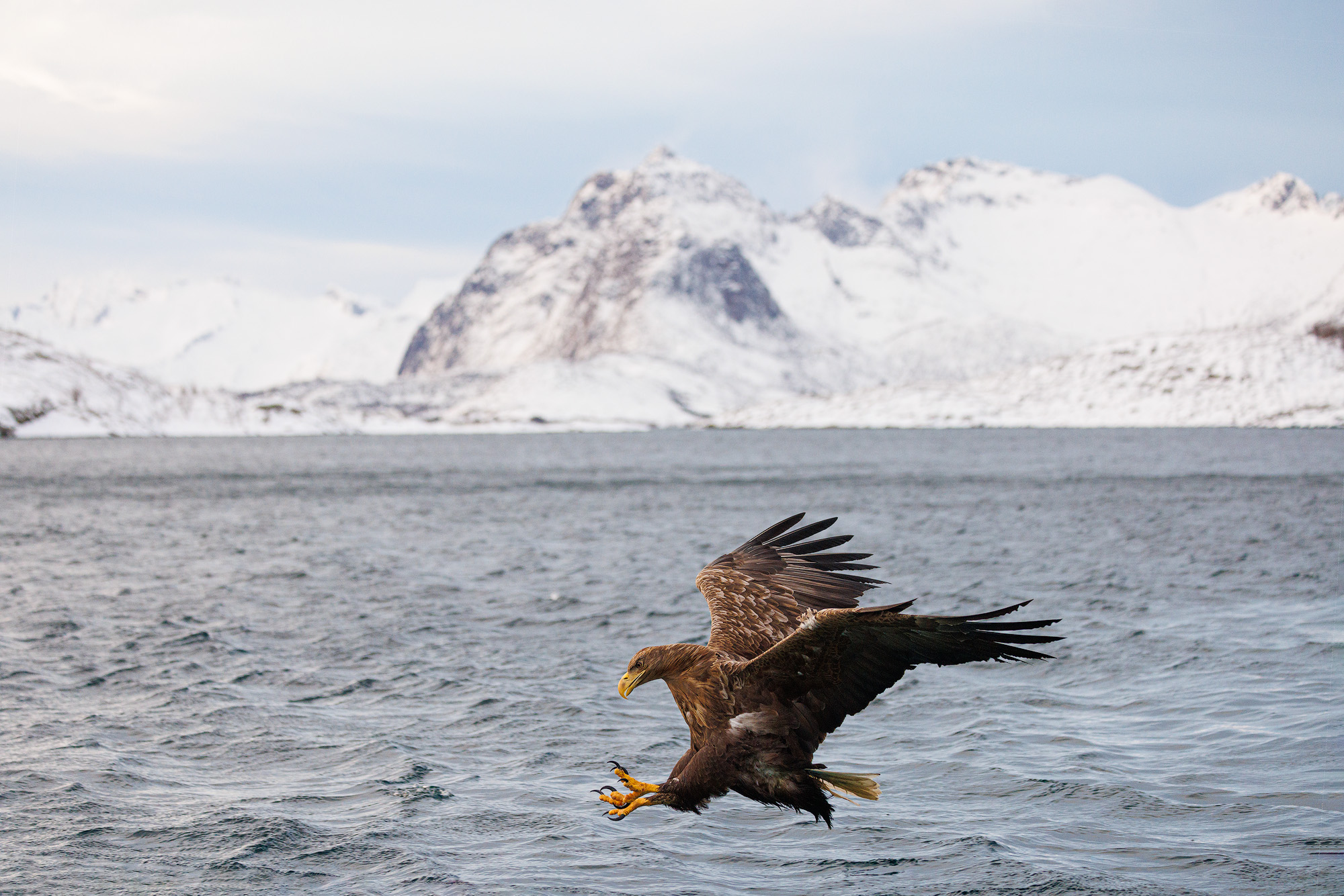 Norway Photography Tour - Tromso, Senja & Lofoten Islands
Life north of the Arctic Circle is cold, remote and tough at times, but when you witness the jaw-dropping beauty at every turn, you understand in an instant why the locals endure the dark cold winters. Being in the presence of the huge vistas is nothing short of humbling. Looking skywards after dark we will hope for an appearance of the Northern Lights and the opportunity to photograph this amazing spectacle, with some of the best backdrops you can imagine.
Our tour begins soon after the dark polar nights come to an end. We will notice the days lengthen significantly throughout the trip. We will see some of the first sunrises of 2023 in the Tromso area. We will visit snow-covered beaches, mountain views, see traditional fishing huts called Rorbuers, and explore from our base just outside the city of Tromso the island of Sommaroy. We have plenty of opportunities to shoot after dark if the aurora is active too, with some wonderful viewpoints.
The long drive to our second base at Leknes, the heart of Lofoten, is incredibly scenic. Here, we will enjoy traditional Norwegian hospitality for four nights. There are plenty of picturesque fishing villages, such as Reine, Hamnøy and Å. Amazing coastlines and beaches including Utakleiv and Skagsanden, all surrounded by peaked rugged mountains, are all close to us. The scenery at every turn is stunning.
We will be surrounded by perfect locations for the immensely beautiful Aurora Borealis if we have clear skies at night.
Following our time at Lofoten, we will head back north towards Tromso, but take a diversion to the island of Senja. Some of the locations on Senja were just too good to exclude from our Arctic adventure, so we have managed to secure three nights' accommodation in Senjahopen to make the most of the photographic opportunities in this incredible area. The Devils Jaw and the viewpoint across Bergsbotn are dramatic. There are numerous beaches, streams and jetties with spectacular backdrops to photograph during daylight hours, and after dark if the aurora forecast is looking promising as well.
We will spend the final night of the workshop in Tromso city centre, which will give us the opportunity to photograph the Arctic Cathedral and even go out for a final aurora shoot. It doesn't take long to drive away from the city lights of Tromso to find a good aurora location.
This time of year is perfect to enjoy the arctic winter with an experienced leader. Andy has photographed and worked in the icy conditions many times and has some great hidden winter landscapes to show you.
Please note that although this is listed as 'easy' on the scale, a reasonable degree of fitness/agility will be required as we will often be walking on snowy and icy terrain to make the most of these fabulous locations. The van will be close by, so we don't expect you to carry heavy camera bags on your backs all day long! Clients wishing to stay closer to the vehicle can do that and of course if you get cold you can always warm up in the van too. Our days will be long but rewarding, with plenty of food stops to keep us going on the chase of the Northern Lights! You will see that there is a lot of driving to move between bases and to our locations but we always endeavour to stop as often as possible for impromptu photoshoots and to stretch our legs. We do try to schedule our drives to maximise photographic time and adjust our itinerary as best as possible to suit weather conditions.
Andy has driven tens of thousands of miles on the Norwegian roads, over the last decade or so, so you can rest assured you are in safe hands. He is excited to share his favourite locations and passion for the arctic landscape.
Jim Turner - 4th Apr, 2020
"It's sometimes good to test yourself". At least that's what I told my friends on Facebook. Sitting on an ice-covered rock shelf overlooking a snow-covered beach trying to photograph the Aurora, while being ice-blasted by gale-force gusts of wind was certainly a test of endurance which I'd never experienced before (in fact I only managed to endure it for 15 minutes before heading back to the shelter of the van!). It's amazing what you can do, though, when you're with a group of like-minded peop
Peter Thompson - 31st Mar, 2020
I really enjoyed this trip. Being based in Sommeroy and then Leknes gave us a chance to see a lot of the spectacular scenery that the Lofoten Islands have to offer. Andy took us to some interesting locations as well as the classic places like Hamnoy and Reine, several mornings driving us to a pre-breakfast, sunrise shot. The hotels were of a high standard with an extensive choice for breakfast. I picked up some useful processing tips from Andy which have worked well on some of my images.
Disappointed with this trip. Not enough photography tuition. The Trip is advertised for all levels including beginner. This trip is NOT aimed at beginners . I would have been better booking on a non photography tour with another company and paying a lot less, for the amount of tuition given. I am an experienced traveller with small groups so I can compare.
My only reservation is that I would have preferred to travel back during the day as part of the trip rather than arriving back late at night.
Mr Mark Sims - 4th Feb, 2022
I've only just returned from this trip, led by Andy Farrer, and can wholeheartedly recommend it. First, the locations, geography and scenery are an absolute dream to photograph in the deep winter - amazing light and varying weather conditions make this a superb place to be. Second, Andy's intimate knowledge of this part of north Norway mean you get to see not only some of the 'honeypot' locations but plenty of smaller, less obvious but equally beautiful spots based in the areas visited. His k
Dr Keith Snell - 12th Feb, 2022
The tour was outstanding photographically and our workshop leader took us to truly memorable locations based on his intimate knowledge of the area. The aurora experiences in particular were breathtaking and exceeded all possible expectations. My only reservations were the large amount of daily driving, which admittedly took us to wonderful places but which I found very tiring, and the substandard shared accommodation at one location. Overall though, the trip was a photographic utopia.
Words can't describe how amazing this photography tour was. Andy's experience, expertise and knowledge of Norway was mind blowing - as a group we witnessed some magical conditions in breath taking locations, all coming away with several portfolio shots after every single day. One big selling point of this tour for me was having the chance to experience the areas of Tromso - Senja and Lofoten all within the same tour, allowing us to visit the "postcard places" as well as many, many hidden spots a
Tanya - 14th Feb, 2022
This trip exceeded my expectations. It had everything!! Amazing scenery, wildlife, a great group of people, excellent coaching from Andy and the thrill of seeing the Northern Lights almost every evening. Norway is an amazing place to visit - I can't stop talking about it..!!
Kevin Power - 8th Mar, 2022
In my view the 8-10 hour journeys in the mini-bus are too long. I believe the tour could be improved by breaking up these journeys, even if this means spending less time at 'premium' target destinations, where two days should be enough anyway (rather than the three currently scheduled). I wish to stress this is a relatively minor gripe on otherwise an excellent tour. If I could score 4.9 I would. Andy is an excellent tutor: always patient and generous with his time - I learnt a lot. I'm highly