Light and Land celebrate the big 25
"In 25 years of assisting our guests with their photography, we have taken great delight in seeing a network of communities being established and enduring friendships formed with photography and its immense potential being at their core."
Charlie Waite - January 2018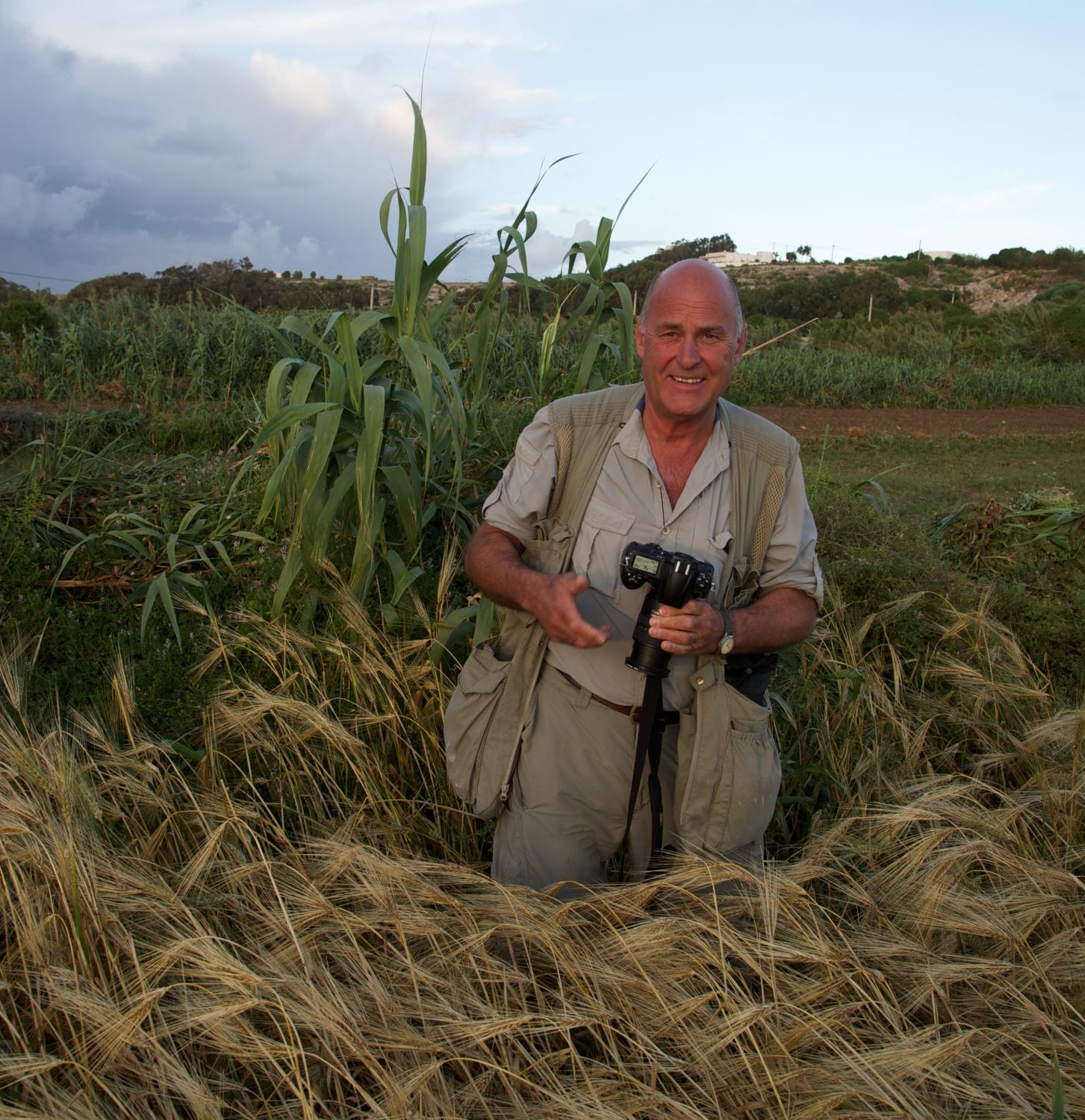 Celebrating 25 Years!
Back in 1993, when acclaimed photographers Charlie Waite and Sue Bishop joined their mighty photographic knowledge and passion to create a unique tour company, Light and Land, neither could have imagined the success that would follow.
Fast forward 25 years and following over 1000 tours to more than 40 countries with many thousands of delighted customers, Light and Land is delighted to be celebrating its 25th year in 2018 with many specials events taking place!

Following the sell out of Charlie and Sue's tour to Tuscany in May, they are teaming up again in June to lead a special tour to Wengen in Switzerland. This promises to be a wonderful tour with amazing photographic opportunities, we can't wait to see some of the group members' images from this up coming trip.

Light and Land has also introduced some fascinating new tour locations in 2018 to explore and photograph, including Macedonia, The Maratime Alps and Kyrgyzstan.
Evolving Landscapes at the OXO Gallery, London. 18th - 22nd July 2018.
Evolving Landscapes is a photography exhibition created by Light and Land looking at how landscape photography has evolved and developed over the last 25 years. Featuring the work of 20 photographers who are paving the way for landscape photography with diversity and excellence, their work shows a wide spectrum of interpretations of landscape photography including traditional landscapes, urban and street photography, architectural and abstract photography using an ever expanding variety of photography techniques including long exposure and intentional camera movement. Each image exhibited shows the photographer's passion and individual perspective of landscape photography.
Photographers Featured: Adrian Beasley, Andy Farrer, Antony Spencer, Ben Osborne, Carla Regler, Charlie Waite, Clive Minnitt, Doug Chinnery, Joe Cornish, Justin Reznick, Luke Whitaker, Mark McColl, Matt Anderson, Paul Sanders, Peter Hendrie, Phil Malpas, Sam Gregory, Sue Bishop, Terry Gibbins, Valda Bailey.
Supported by Epsom, Fotospeed, Phase One and LEE Filters.
Win big!
We will also be holding regular competitions over the coming year on our Facebook and Instagram pages to win all sorts of prizes including places on workshops, Mindshift camera bags, photography books and DVD's.

We couldn't have done it without you!
All that remains to say is a big THANK YOU to everyone to has helped support Light and Land over the last 25 years, from the office team, to our wonderful photography leaders, to our partners and sponsors, and finally to YOU and everyone who has been on our tours and workshops, we couldn't have got this far without any of you!
A few words from our clients:
"I really enjoyed the Hebrides tour. It's such a beautiful part of the country and the tour took us to all of the best bits. Doug and Terry (who stepped in at the last minute) were excellent leaders with good knowledge of the locations and all the techniques required for a really creative workshop. Doug is a born leader/tutor and did an excellent Lightroom/Photoshop session on the last rainy afternoon rounding of a perfect week. Another superb tour with Light & Land".
PHIL JOHNSON - OCTOBER, 2017
"Paul and Nathan were superb. They did a very professional job as regards the teaching. As well as that they were very supportive to the group as individuals and as a group. Nothing was too much trouble. They were great fun. I felt that I could ask anything and they would help me. This was my first experience of L&L and it was great! Thank you very much"
ANN HENRY - OCTOBER, 2017
"Creating a website that strongly show cases your work seems like a technical challenge too far for most photographers. Not so after a day's empowering tuition from Adrian, who makes the learning fun".
JIM - JUNE, 2017
Loved every minute. Clive and Phil were knowledgeable, patient, encouraging and kind. They are exemplary tour leaders, nothing was too onerous for them. Light and Land are fortunate to have them".
SHARON - JUNE, 2017