A remarkable moment with wolves
15th January 2018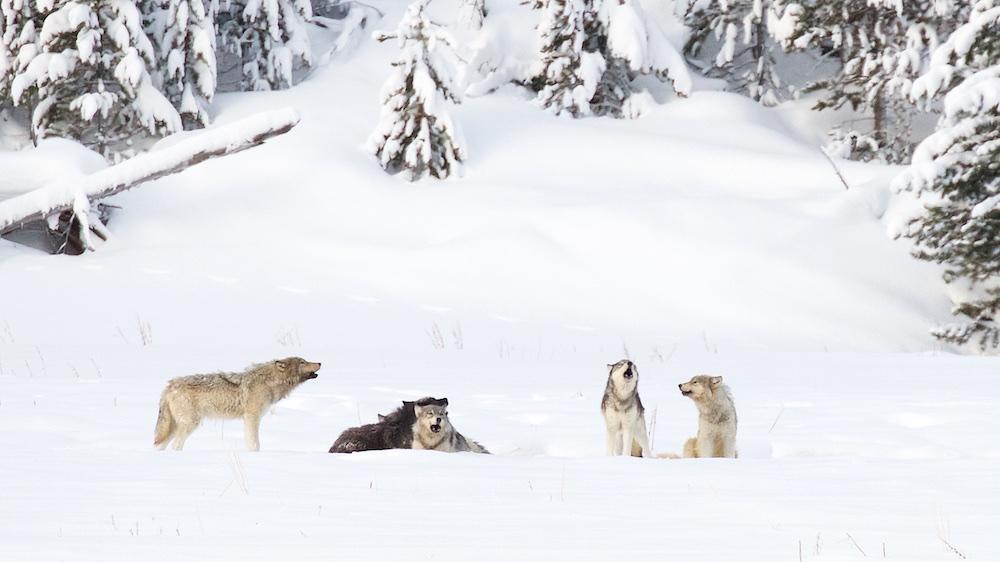 Yellowstone in winter abounds with photographic possibilities, from landscapes to wildlife. Light & Land manager Emily Orr celebrates some of the astounding results from this year's photographic tour...
One of the wonderful things I love about my job is getting to see some amazing images created during the tours. After months of planning, I always feel rather sad that I cannot join these tours and experience the wonders myself. However, seeing the images captured definitely helps and I am delighted to have been sent some truly incredible images taken by Light and Lander Keith on our 'Yellowstone in Winter' tour, taking place as we speak.
Keith says of the tour:
"The trip is truly amazing. Today, one of the groups experienced a rare close encounter with a pack of thirteen wolves who were returning to feed on a bison carcass. I attach a couple of photos of this encounter along with similar close sightings of a coyote, a bison and calf and a giant blue heron. We also enjoyed the other-worldly landscape of Tangle Creek."
The next day:
"We had another session with wolves this morning. The rangers have said that they have never experienced such an encounter as we have had since the wolves were re-introduced into the park in 1995. We are all feeling privileged and ecstatic with our unique experience! Not only were the 12 pack members all still around this morning, but we witnessed a variety of behaviours, including an amazing show of howling. It has been an absolutely incredible day. Here are some of my images from this morning.
P.S. We had a double whammy today - not only the wolves in the morning, but also in the afternoon we were in the Hayden Valley photographing a much photographed isolated tree in the snowy landscape. Except that uniquely, a row of bison appeared on the horizon above the tree to create an absolutely amazing photographic composition - our park guides said that they had never seen that happen before. We all got this image; my version is attached!"
Think I'll be hinting to Charlie that this is the tour I join next year!