Ayrshire Castles and Coast – Burns Country - Mark McColl
26th March 2018
Ayrshire Castles and Coast – Burns Country - Mark McColl
Having recently led a Light and Land tour of the Castles and Coastline of Ayrshire, I wanted to share my thoughts on what proved to be a wonderful weekend of landscape photography. I know this area intimately – I grew up here, and still live close to the Ayrshire coast. Many photographers are unaware that this area has much to offer, and bypass it in favour of Glencoe, Cairngorm, and Skye. I continue to make photographs here regularly, so it was a pleasure to showcase this under- appreciated area of Scotland to a group of enthusiastic photographers.
Our tour commenced just after lunchtime on the Friday afternoon at our hotel, subsequently setting out to make images of the lighthouse at Turnberry. Conditions were challenging – the mini "beast from the east" was settling in and skies were grey. Undeterred, we spent some time making images of the lighthouse, before heading north towards Ayr to photograph a little known shipwreck at sunset.
The following dawn saw us on a beach near Ayr at Greenan Castle. Temperatures were decidedly cold, but we were well prepared for this. After about an hour or so, our persistence paid off and we were rewarded with a spectacular sunrise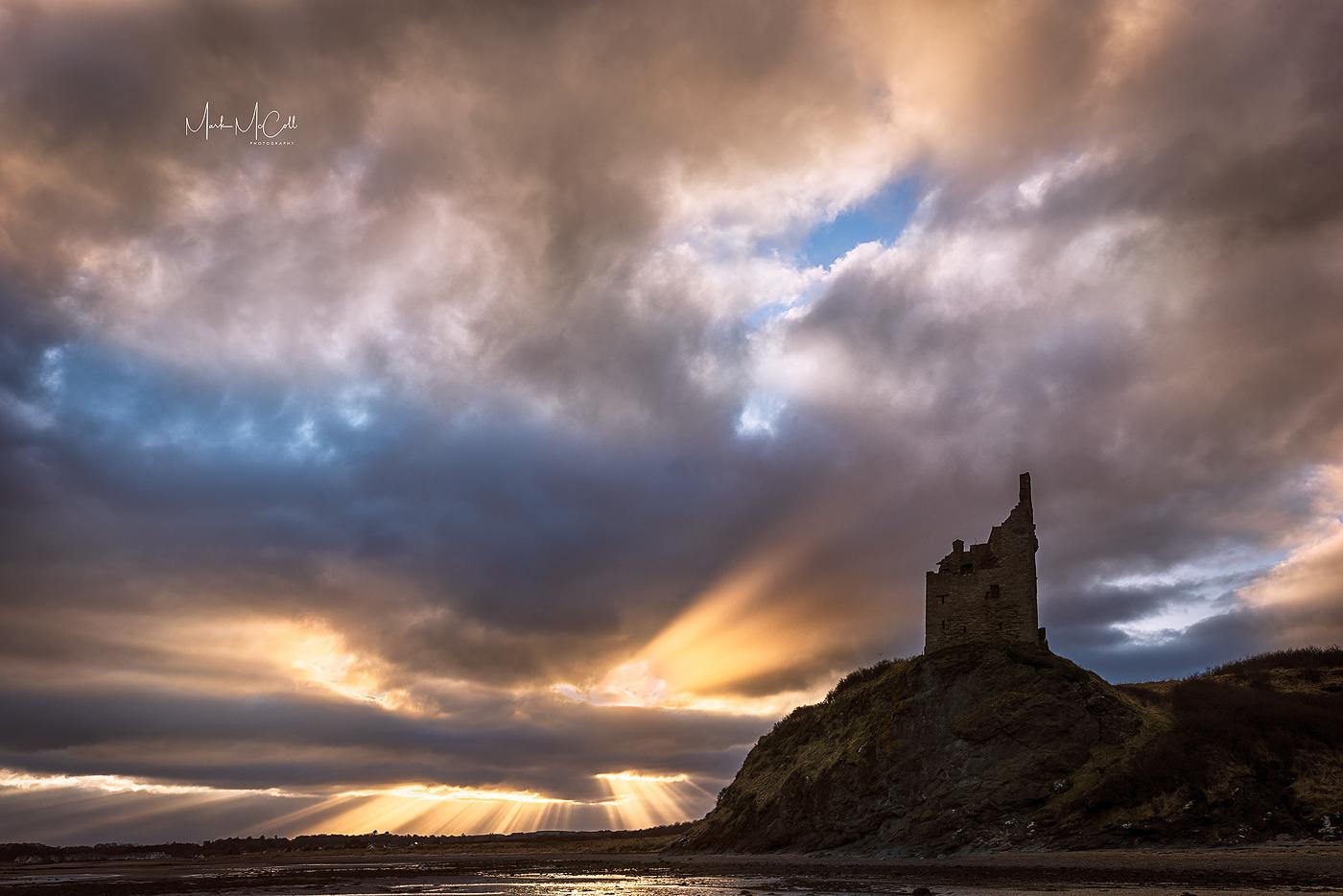 We all really enjoyed our breakfast back at the hotel, content that our efforts had been rewarded. After breakfast we ventured inland, where it was more sheltered, to the beautiful Dumfries house near Cumnock. The house itself is very photogenic, as are the beautifully symmetrical gardens around it. The whole estate was very much enjoyed by the group, though unfortunately we didn't bump into Prince Charles for a chat!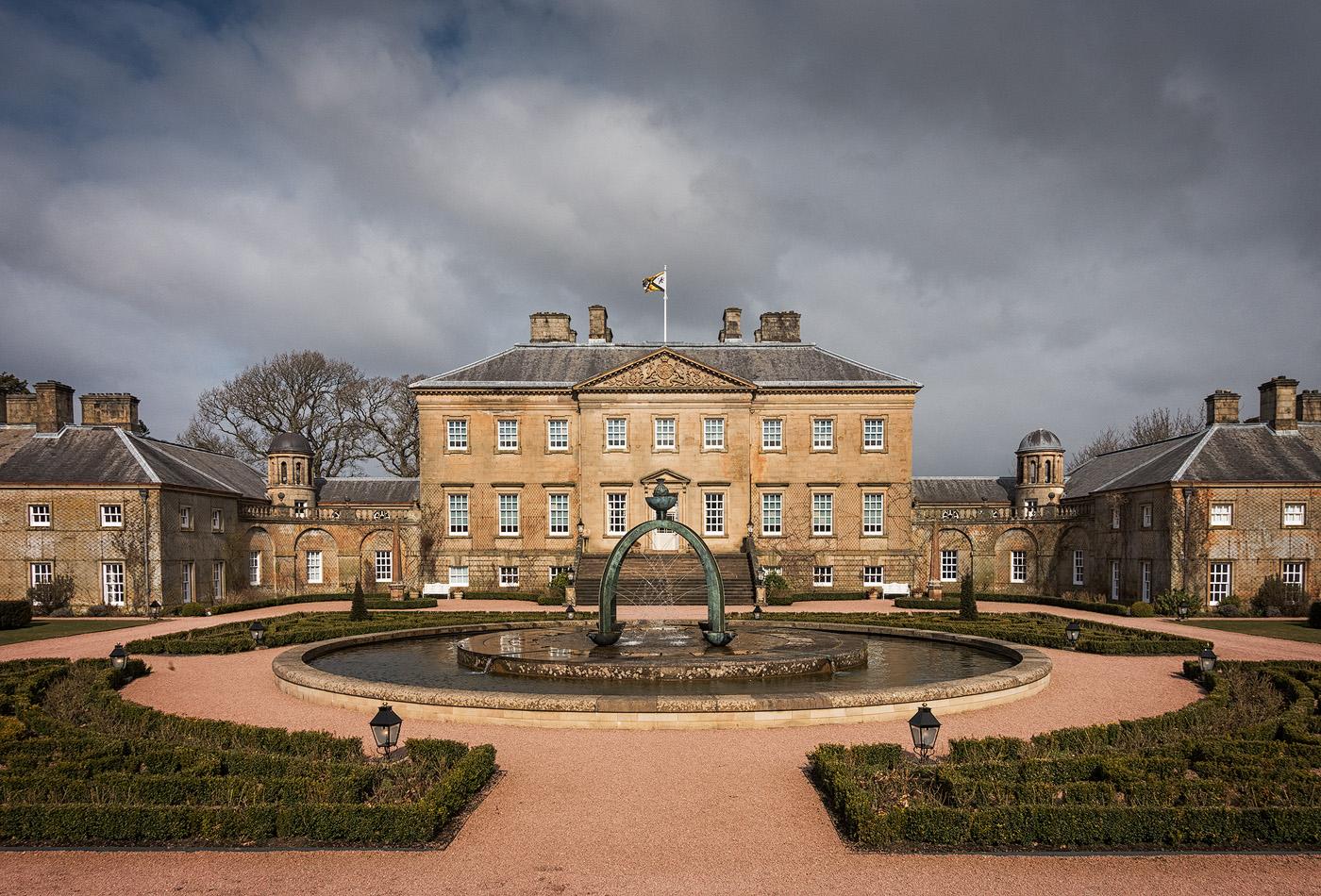 After departing Dumfries house we visited the nearby Barony A frame for some long exposure photography. This unusual and rather unique structure recognises the historic importance of mining to Ayrshire, though does have a "war of the worlds" feel to it.
At sunset we made our way to the beautiful village of Dunure in South Ayrshire to photograph the ancient ruins of the Castle. There are several different vantage points at this location, and after brief snow flurries shooting it from a number of different compositions, we settled in and enjoyed a beautiful sunset. Happy campers!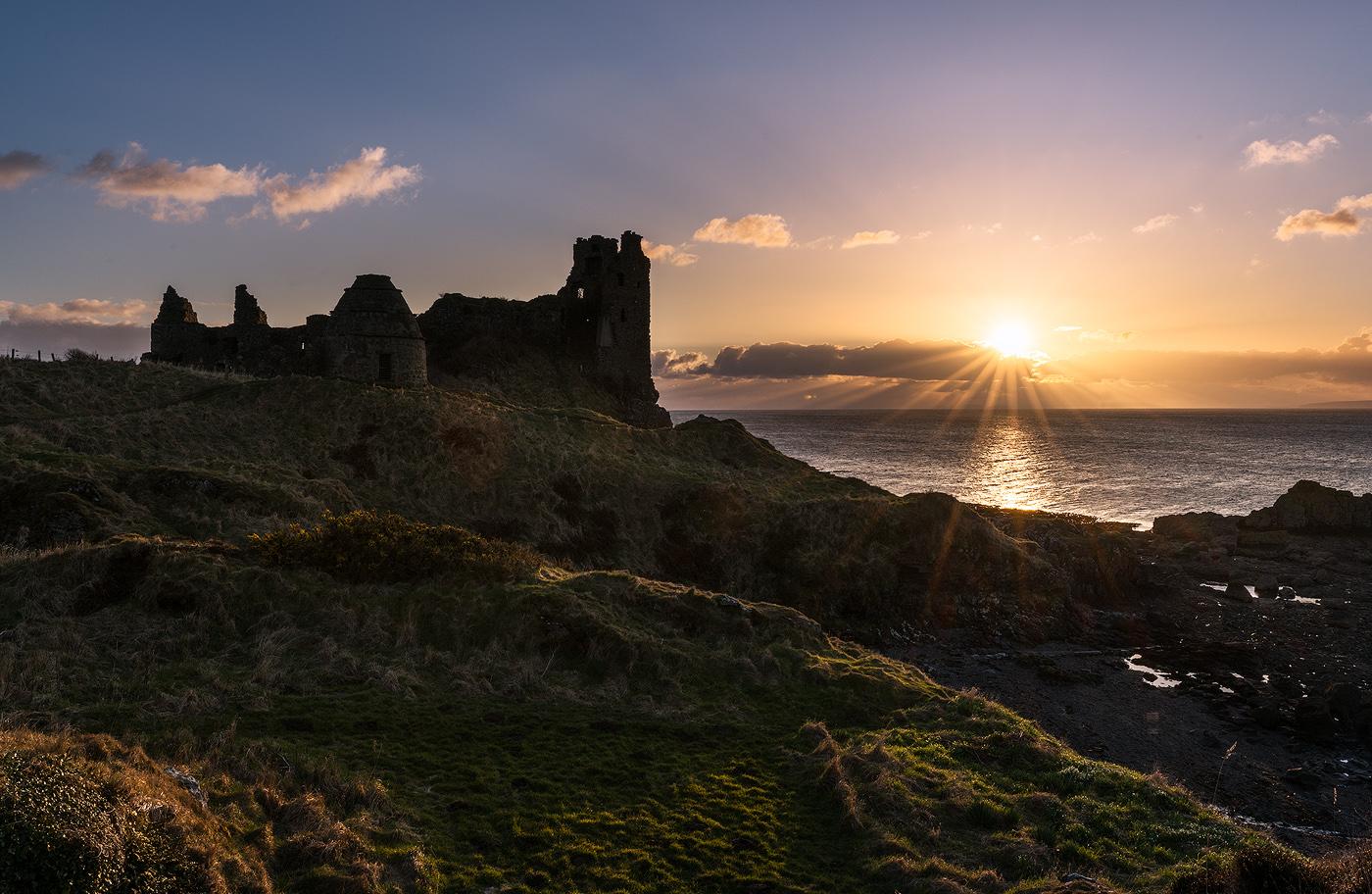 The following morning we were back at a shipwreck off the Ayrshire coast – the remains of an old Clyde puffer that sank back in the 1970's in "dubious circumstances". It was a beautiful calm morning and we were rewarded with pre-dawn pink colours, and subsequent light on the wreck.
After breakfast we headed north to one of my favourite spots – Portencross, near West Kilbride. The castle here is very photogenic, as is the old pier. Conditions in the morning were perfect for making long exposure images of both, and we spent several hours honing our techniques, as well as making some panoramic images of the snow-clad hills over on Arran. In the afternoon, we spent around an hour wandering around and enjoying the village of Alloway – the birthplace of Robert Burns. We walked across and made images of the famous "Brig O Doon" as well as the Auld kirk (Church), famous in Burns' "Tam O Shanter".
Our final location saw us back at Greenan Castle near Ayr for a sunset shoot – and we got lucky yet again! A spectacular sunset, with clouds and the castle reflected in pools of water at low-tide. Cue beaming smiles, amid the gentle clicking of camera shutters as memory cards were filled and memories made.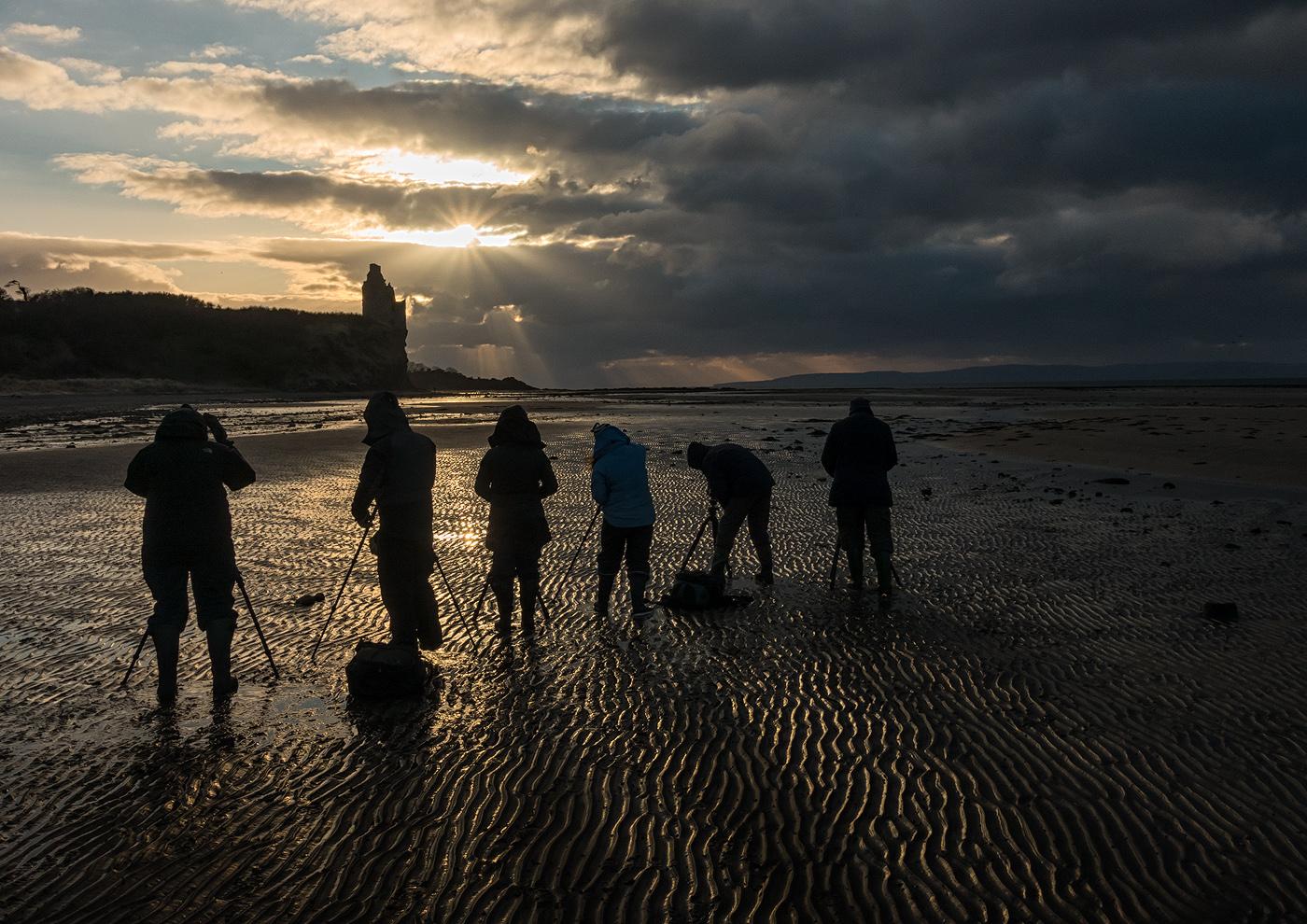 So what are my thoughts having completed our tour of Ayrshire? This is the first occasion Light and Land have led a tour of the Ayrshire coastline, and feedback from group participants has been really positive. There are lots of great locations for landscape photography in Ayrshire, all within a relatively small area – none of the locations was more than 45mins drive from our hotel. Participants were able to develop their camera skills in different areas – for example, using ND grads to cope with high contrast scenes, doing long exposures, setting up for panoramic images, and improving composition. It gave me a real buzz to see other photographers appreciate this area that I have known for so long. Roll on the next tour of Ayrshire….