Gallery: 10 boundary-pushing Polaroid photos
28th April 2019
The instant camera isn't just good for quick snaps. As photographers Rhiannon Adam, Chad Coombs, Maritza De La Vega, Penny Felts and Daniel Meade prove, experiments in the world of Polaroid can yield some surprising, surreal and captivating results...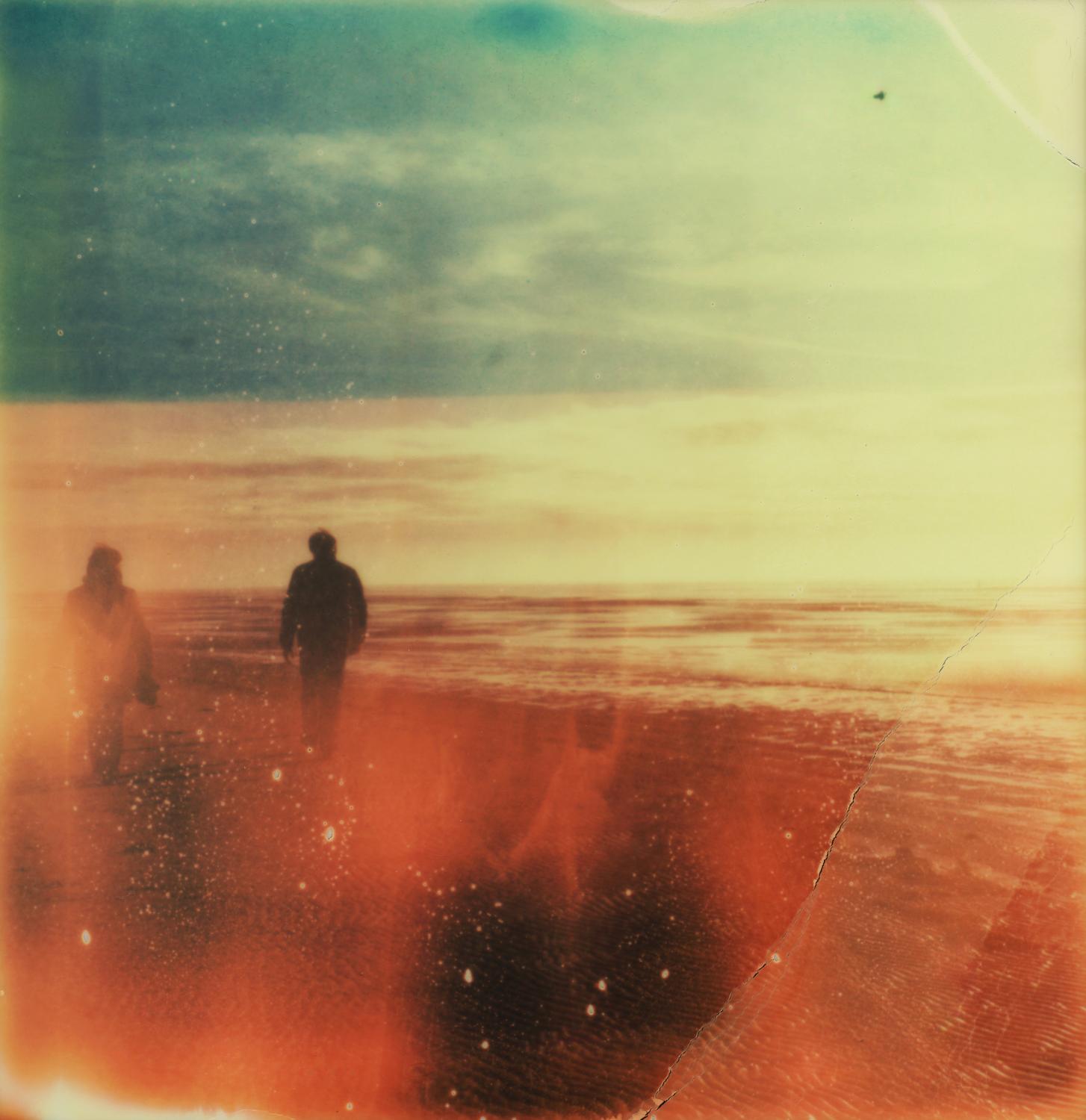 By Rhiannon Adam: "Instant film is a physical medium, and very sensitive to changes in environment. Colour can be controlled by heating or cooling. This image was taken in -10 in Denmark and heated immediately afterwards."
By Chad Coombs. Canadian artist Chad Coombs uses nails and other sharp implements to scratch into the surface of developing images to disrupt the chemical process, creating these hybrid photographic drawings.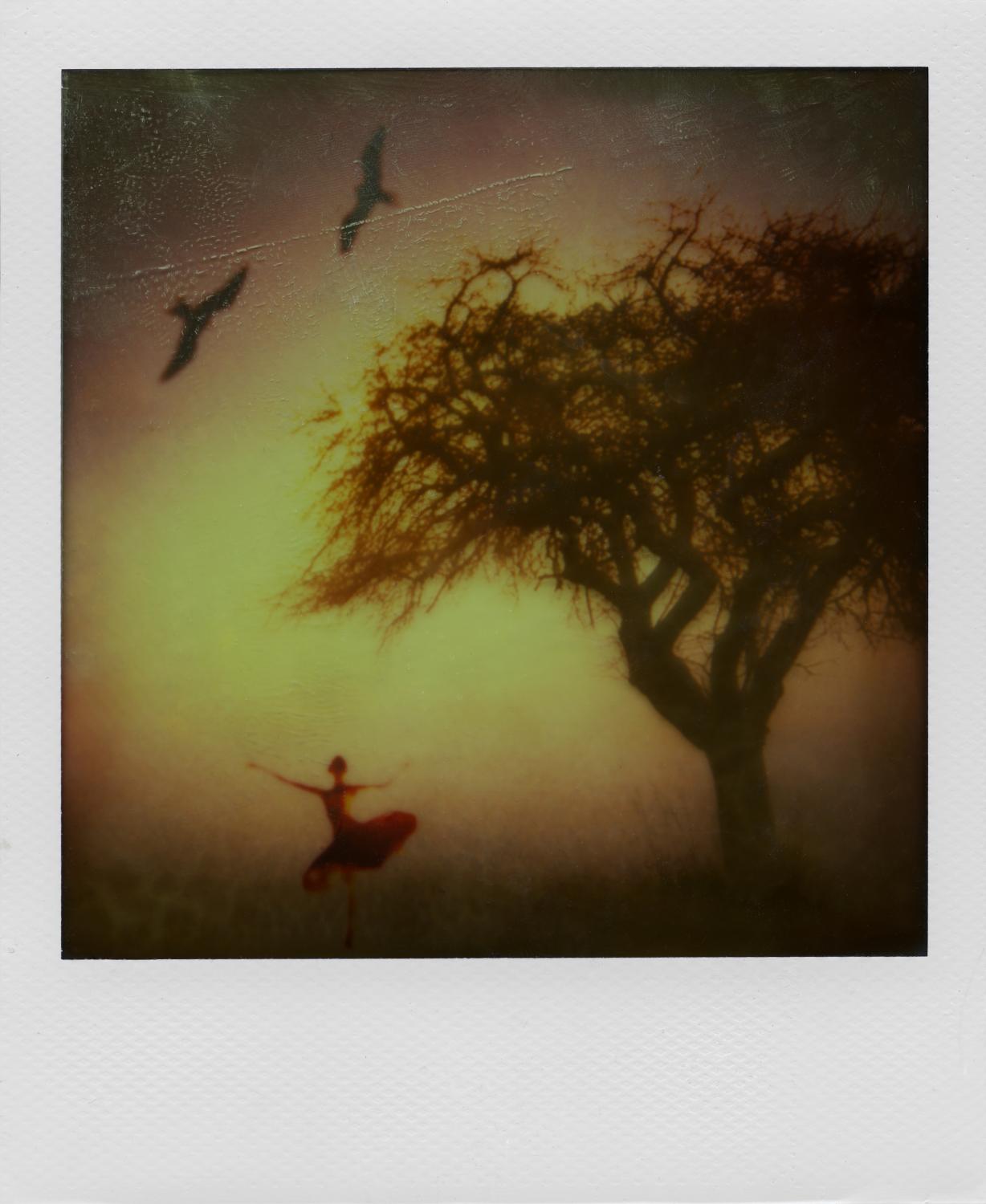 By Rhiannon Adam: "Multiple images can be layered as transparencies to create surreal, otherworldly compositions."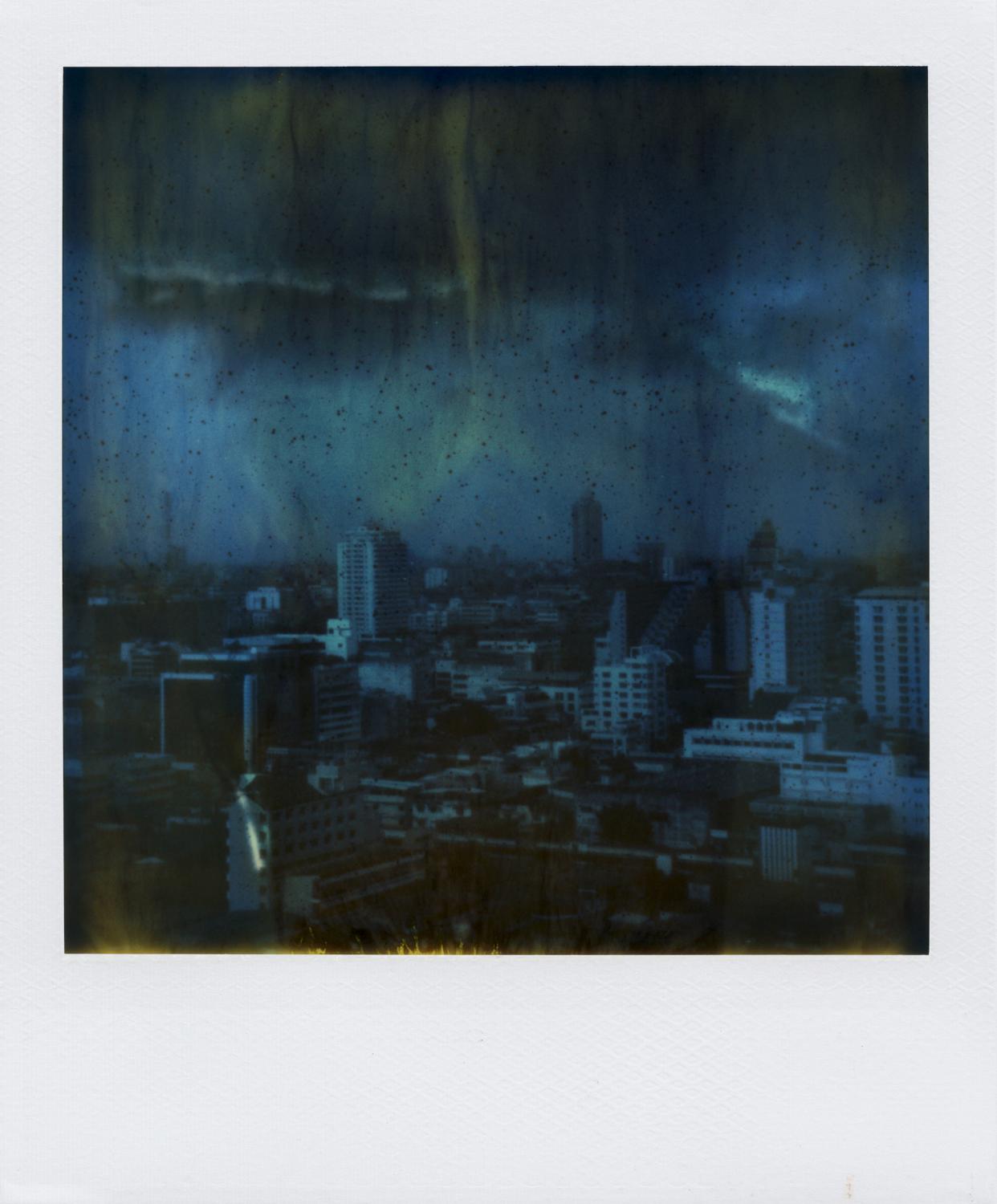 By Rhiannon Adam: Example of an image taken on expired SX-70 film in Bangkok.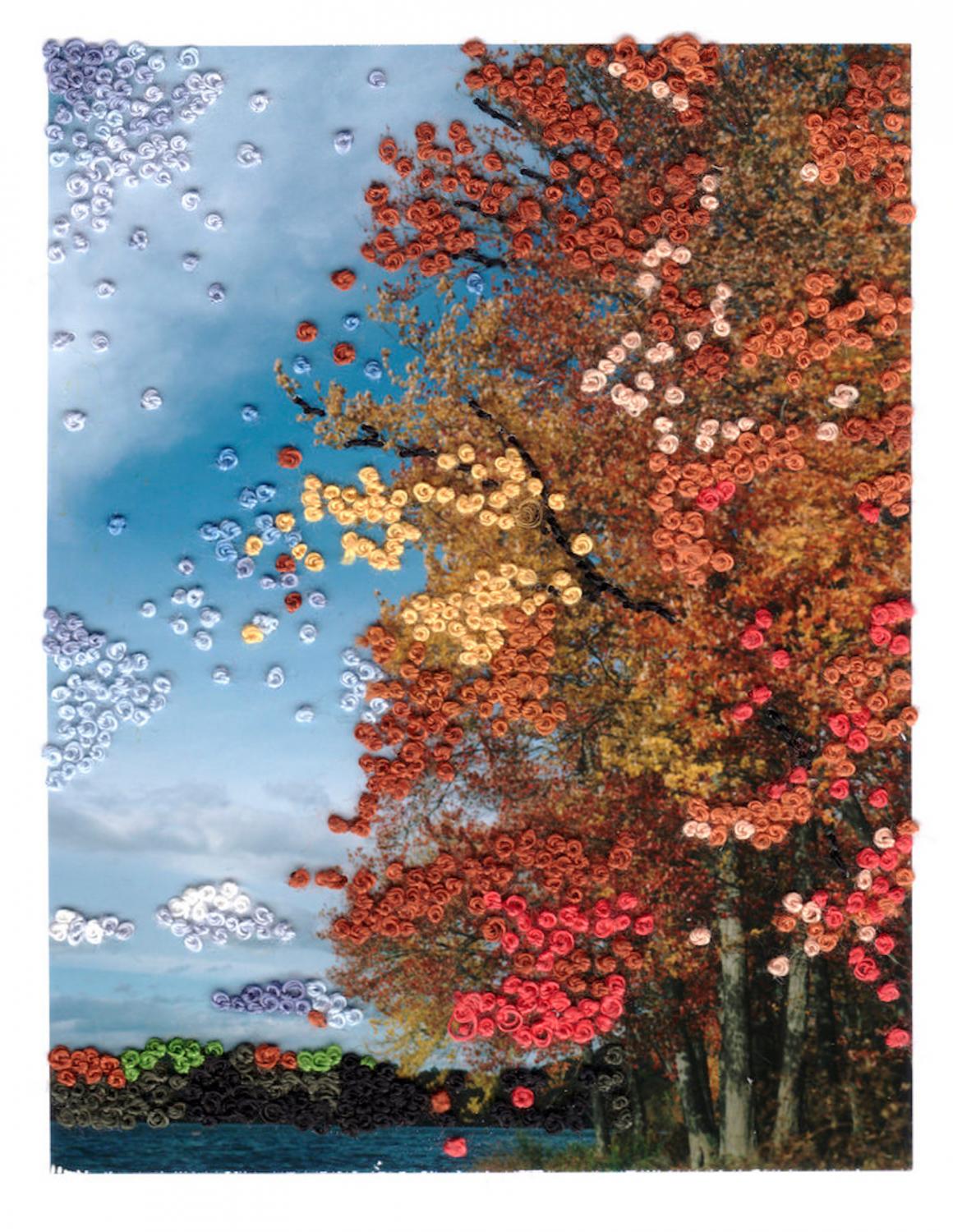 By Maritza De La Vega: These Polaroid pack-film images are intricately embroidered with coloured threads.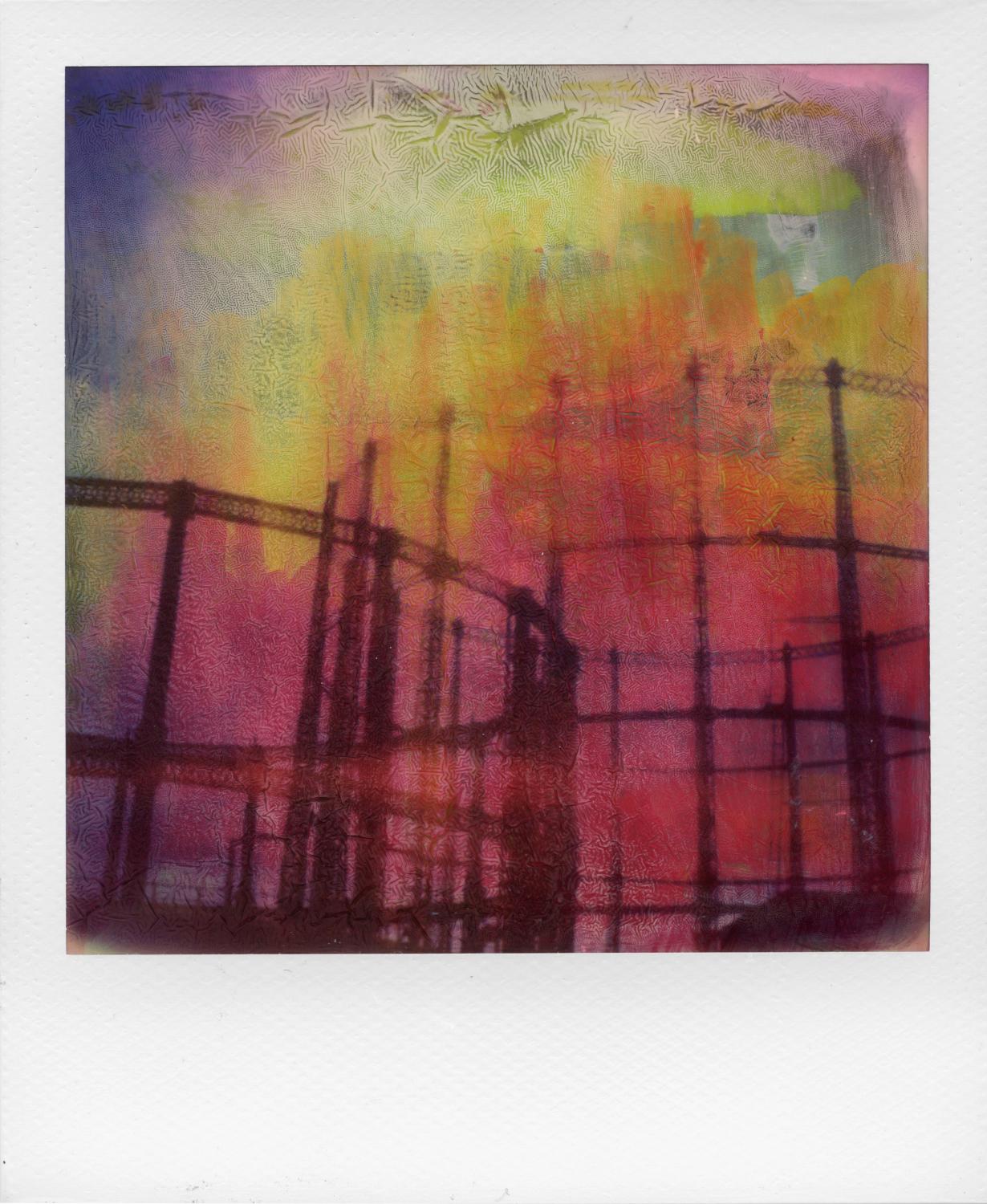 By Rhiannon Adam: The layers of the film are separated and the internal chemicals are mixed with paint.
By Rhiannon Adam: Emulsion lift composite made from over 40 images taken on Polaroid peel-apart film. Emulsion lifting is a method whereby the translucent image is floated from its backing and applied to a new surface.
Daniel Meade: Daniel Meade scans the "negative" portion of his developing pack-film images with added water to make the hidden image become visible. His scans look different each time making these one-off analogue/digital hybrid images.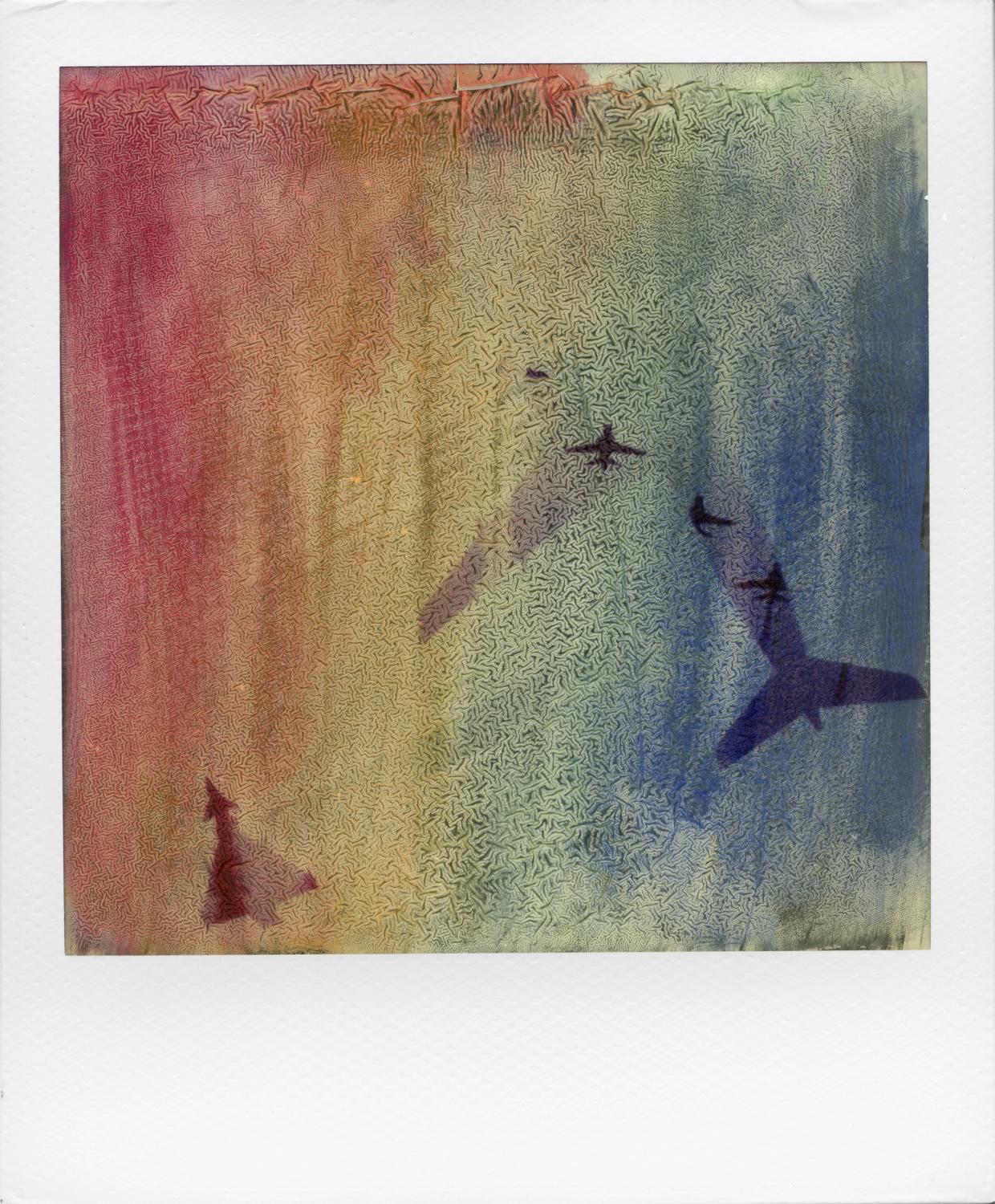 By Rhiannon Adam: As in the similar photo higher above, the layers of the film are separated and the internal chemicals are mixed with paint.
By Penny Felts: American artist Penny Felts started the 12.12 instant photography collective where a new brief is set to a select group of instant photographers monthly. This layered image is her creative response to the 'Surrealism' theme.
-
All photos taken from Polaroid: The Missing Manual (The Complete Creative Guide) by Rhiannon Adam, published by Thames & Hudson, £19.95. See thamesandhudson.com/polaroid-the-missing-manual for more details.
For more on Rhiannon Adam's work, see www.save-polaroid.com.