10 incredible photos of Indian wildlife by Axel Gomille
1st December 2017
German wildlife photographer and zoologist Axel Gomille has spent 25 years photography the diverse and colourful wildlife of the Indian subcontinent, from iconic tigers to elephants, rhinos, bats and crocs.
These are 10 of his finest photos from his new book Wild India...
A Bengal hanuman langur rests in the city of Jodhpur in Rajasthan, while a carpet of flowering bougainvillea adds unusual colour to the scene.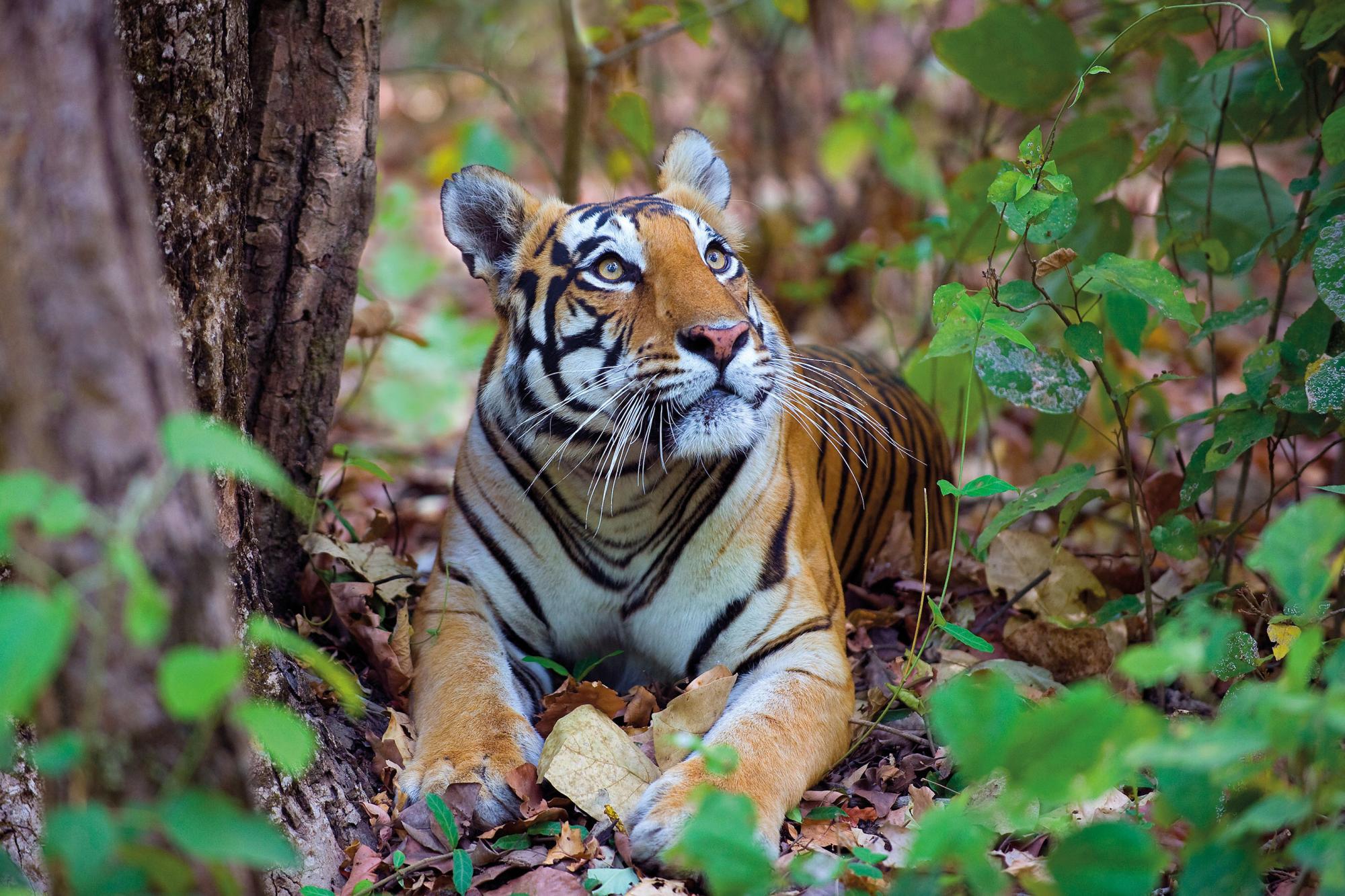 This female tiger from Kanha National Park in Madhya Pradesh has contributed several litters to a population where each and every animal counts.
The Indian giant squirrel is aptly named. It can grow to the size of an average house cat. These large rodents are very agile climbers and, with a jump span of up to six metres, they rarely leave the trees.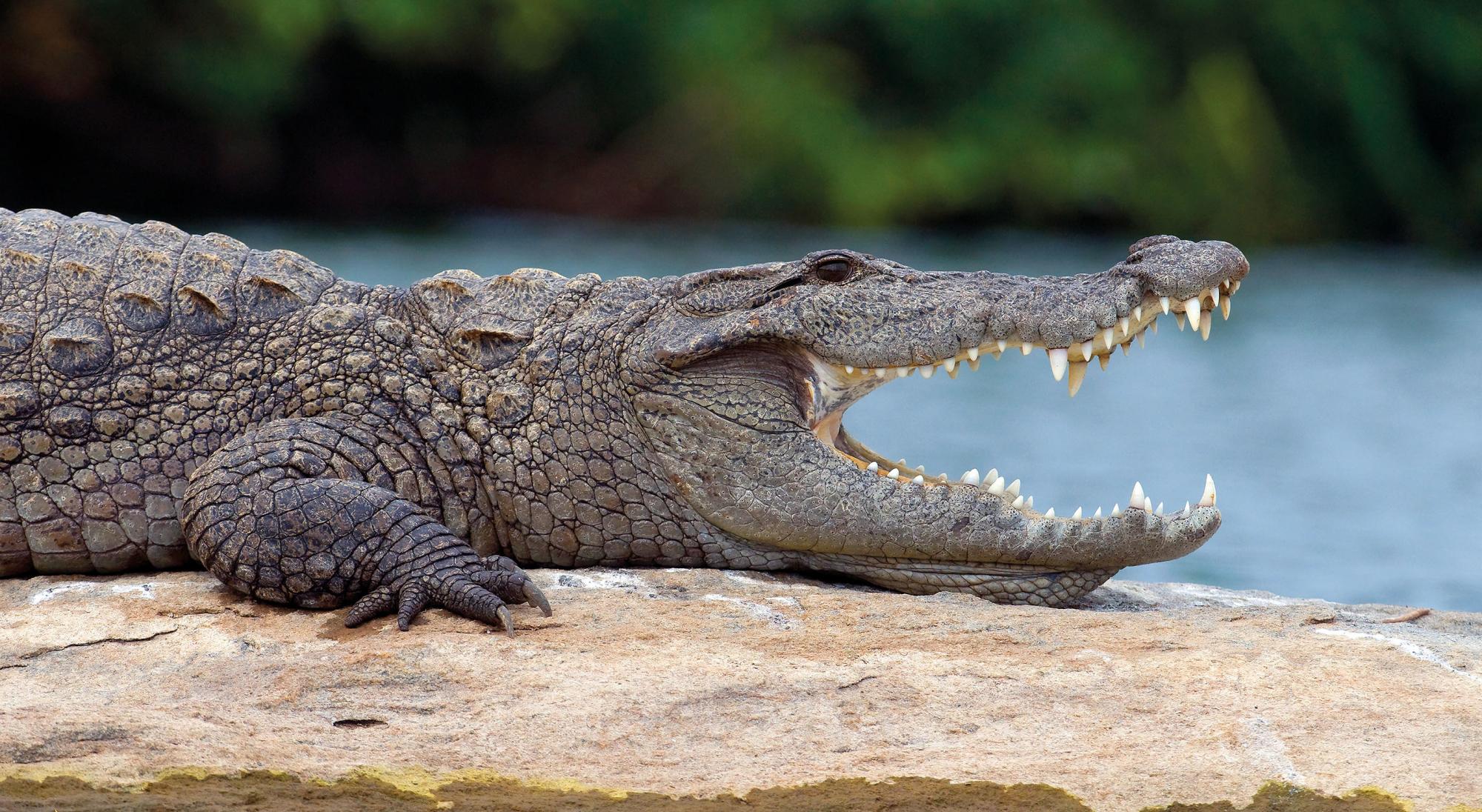 A marsh crocodile, or 'mugger', basks on a rock in the Kaveri river in Karnataka.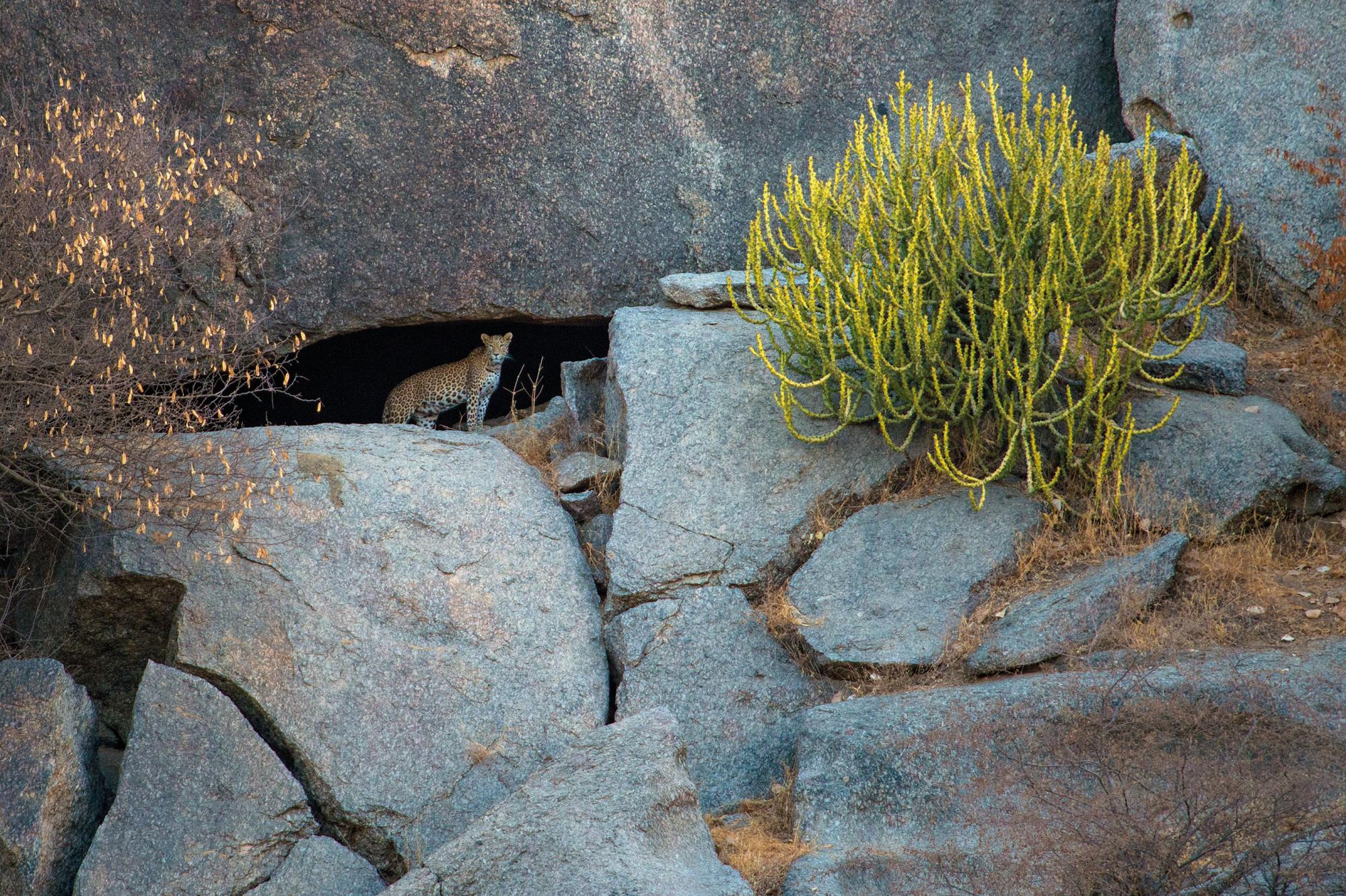 A female leopard watches from the entrance of a cave that she has used as a safe retreat for her family in a remote region of Rajasthan.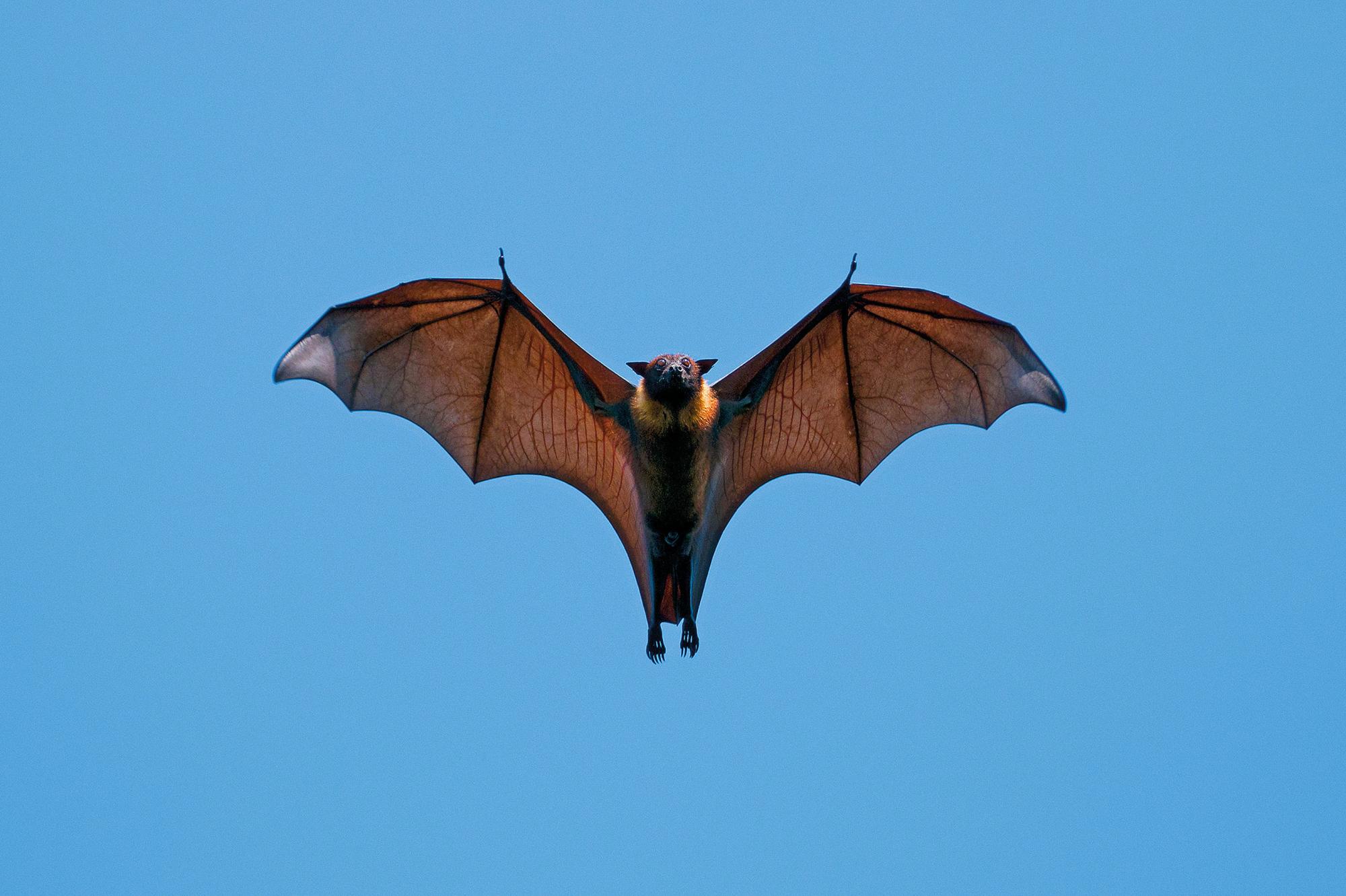 The Indian flying fox is common species that is widespread throughout India. Flying foxes feed mainly on ripe fruits, playing an important role in regenerating plant growth by dispersing seeds within their droppings.
Asian elephants drinking from a forest pool in the Nagarhole National Park in Karnataka.
Monkeys, such as these Bengal hanuman langurs, have colonised ruins such as the historic Ranthambore fortress. The ruins offer safe lookouts and hiding places, allowing for social activities such as grooming.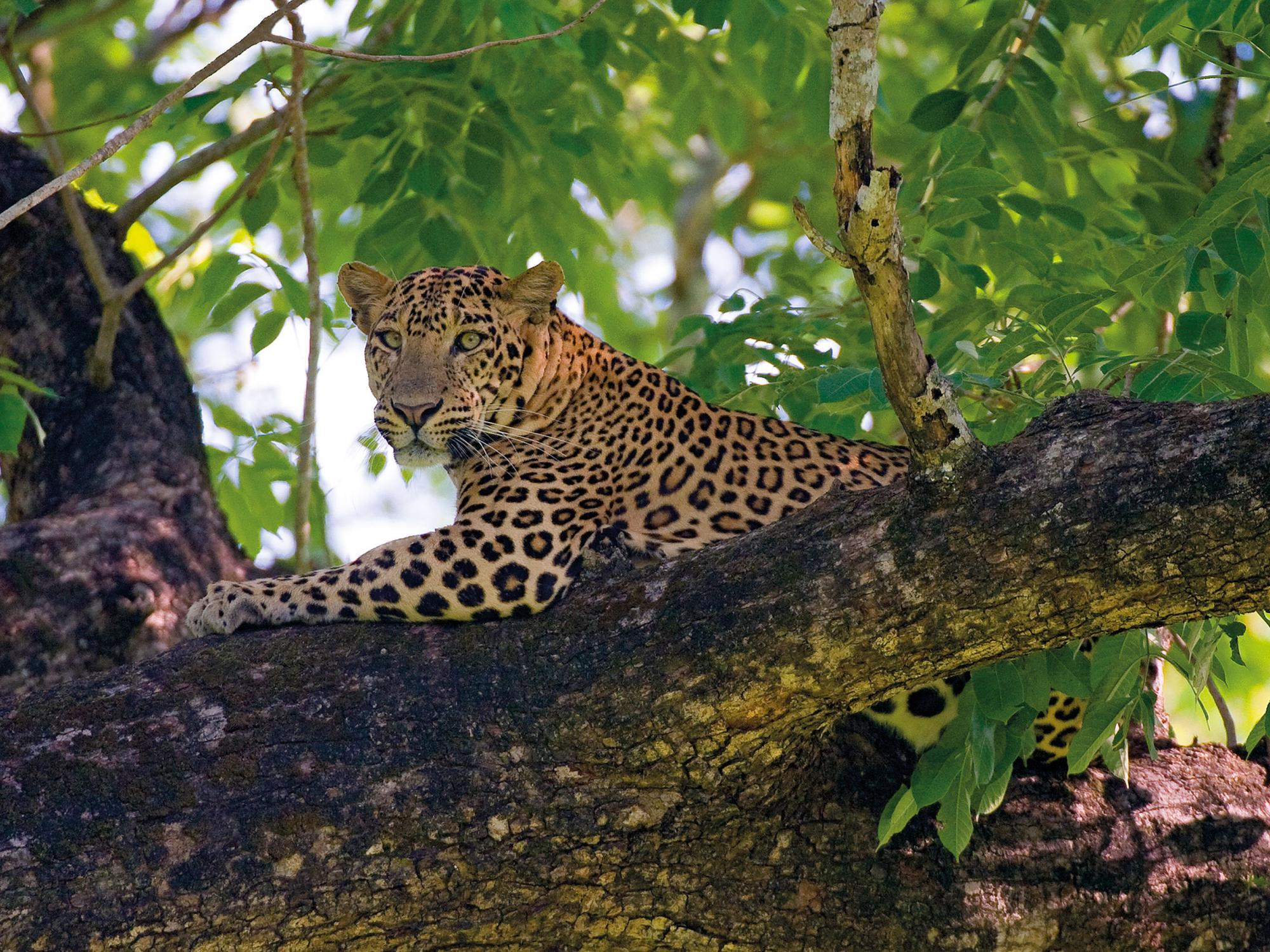 Leopards will sometimes take refuge in the trees in order to avoid their stronger relatives, who can be a danger to them.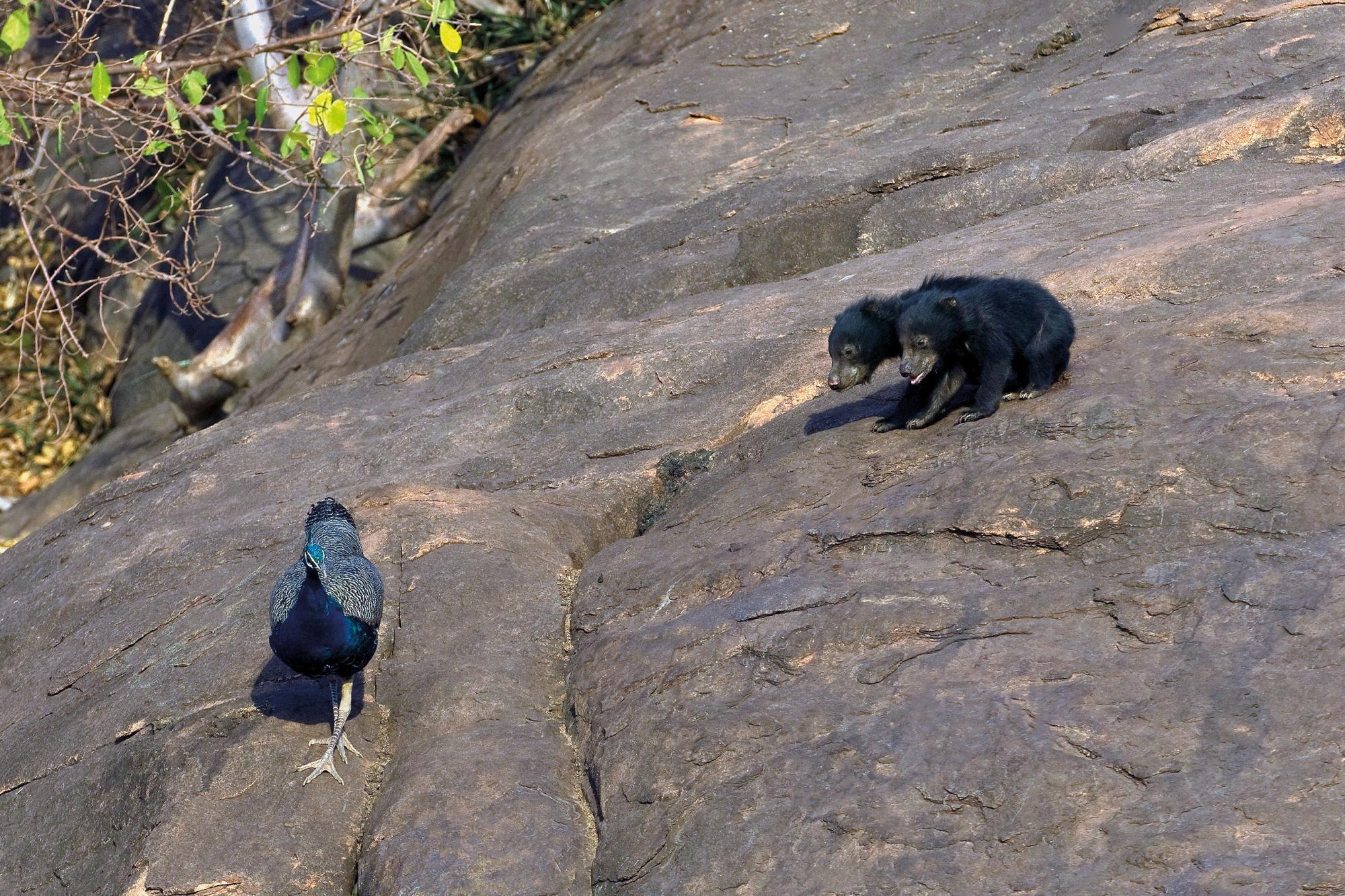 Like all cubs, young sloth bears are inexperienced. Getting to know the world they live in is crucial, and they have to learn to tell the difference between friend or foe. This Indian peacock is completely harmless to them.
_
All the above photos were taken by photographer Axel Gomille and are featured in his book Wild India, published by Papadakis, out now in all good bookshops. For more information or to order a copy, see papadakis.net/books/wild-india/.
For more on photographer Axel Gomille, see www.axelgomille.com.