Lightroom with Adrian Beasley
14th March 2018
To some people, photo editing is a frightening and mysterious process. No longer can we leave it to the photo lab to deliver our prints, having dealt with white balance, exposure range, colour and cropping on our behalf! These days you have to roll up your sleeves and get involved with an editor or two.
There are plenty of ways to learn how to edit your images, such as: Youtube, software vendors web sites, camera clubs and workshops. While there is plenty of good (and bad) information on the internet, I find it really hard to sit down for an hour to learn this way, let alone a whole day. Camera clubs are also a great resource but with limited time and plenty of different opinions it might be hard to sift the wheat from the chaff and make progress, especially as a beginner.
For these reasons, workshops are very popular. Simply because the time is booked and you are away from your office/home, the learning is guaranteed to happen without disruption. Many people tell me that they learn more in one day than they had in the prior 6-months, or even years! I would like to think that it's my teaching that makes that happen, but it's really the total immersion that you get in a workshop that makes the difference. That combined with the immediacy of asking a question and getting an instant, authoritative answer. My workshops move at a good pace, and with plenty of humour, so that the ground you cover happens with very little pain! To make things easier, I provide you with a detailed printed workbook that allow you to focus on doing rather than writing.
Workshops are an amazing time saver, so why not join me so you can spend more time taking pictures! - Adrian Beasley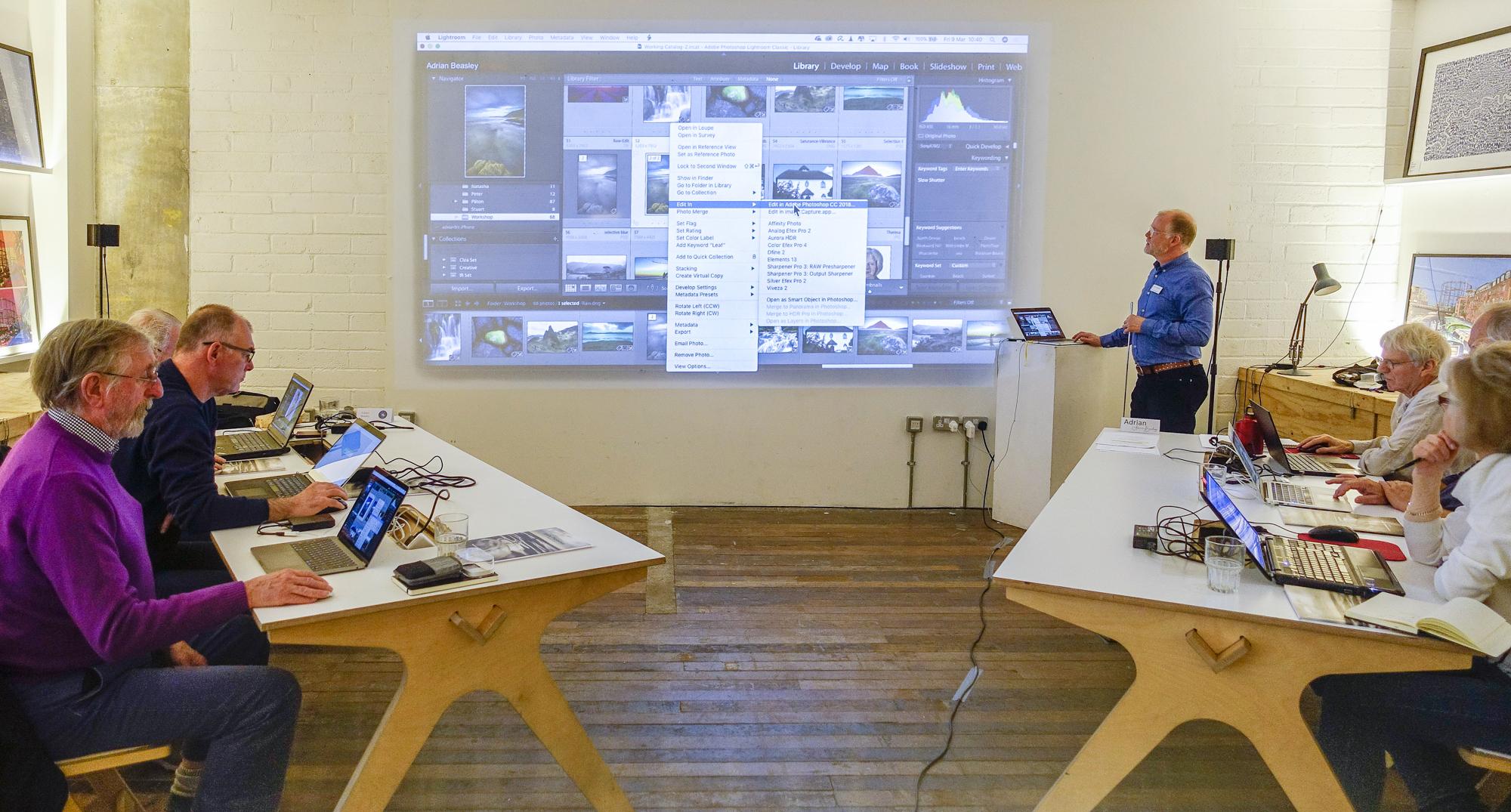 Len
Thanks for a perfect two days. Sorry I couldn't stay until the end. 5* course for me and everything perfect. You took us through a lot, answered questions clearly and kept up a great pace. I feel well positioned to start using Photoshop with Lightroom as I assimilate what you taught.
Light & Land, March 2018 – Lightroom Intermediate & Next Steps

Tony
I am writing to say thank you so much for your excellent and challenging three days going over Lightroom and Photoshop software and all its levels. I am still in a whirl but when the dust settles I feel more confident that I will be able to get the best out of my images. I am sure everyone went home feeling that they have been enlightened as I did and look forward to working on their photos and bringing the best out of them.
Light & Land, March 2018 – Lightroom Intro, Intermediate & Next Steps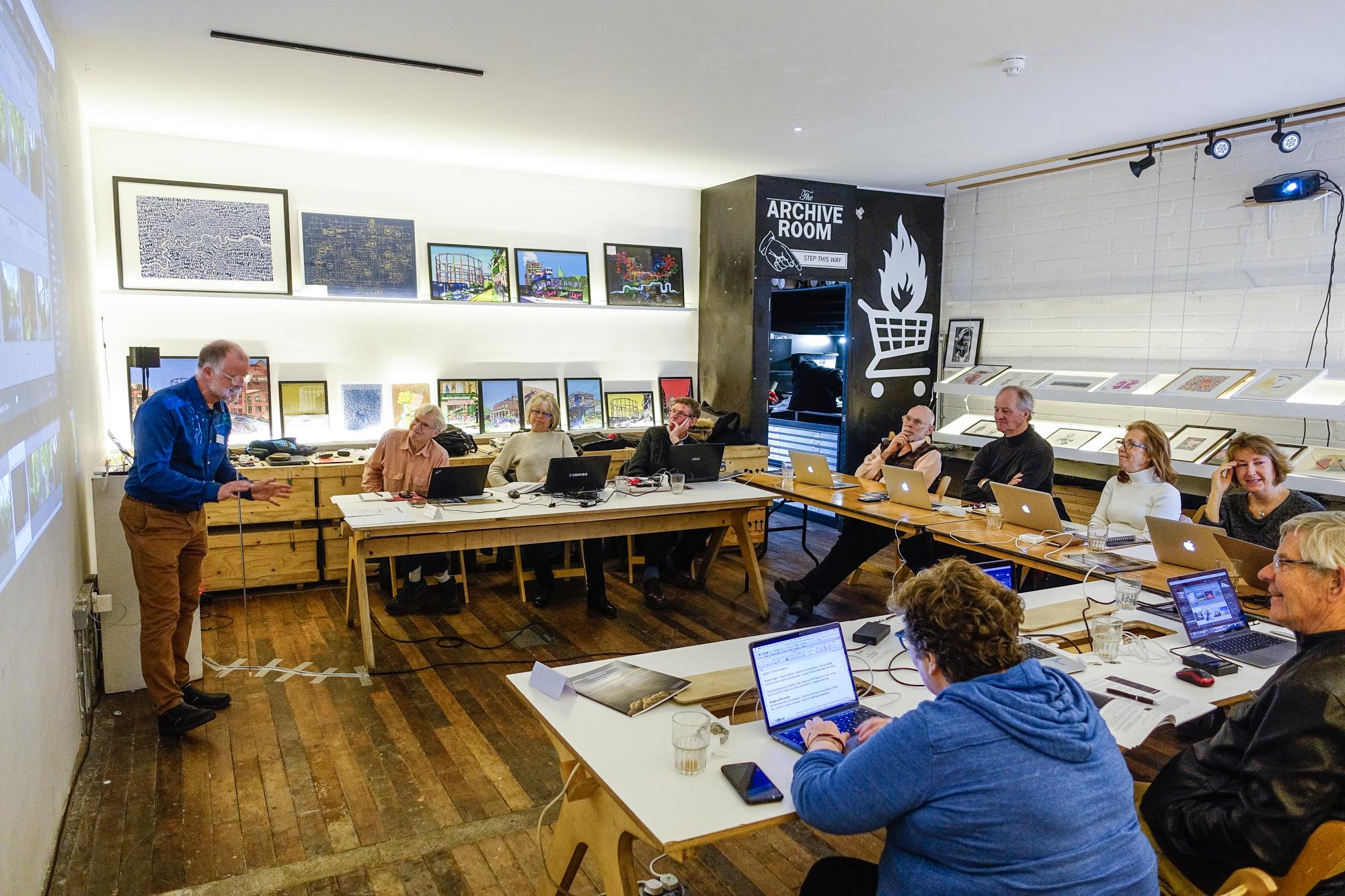 Jerry
Last week was brilliant! Preparing and delivering something like that is hard work, as I know from my own teaching experience, so I'm very grateful.

I really like your approach, using a USB stick with images on it. Keeping everyone in sync is so much more efficient than having everyone trying to use the same tools but on different images. We covered a lot of ground in the time, and I'm very grateful for that. I found all of it useful and wouldn't want to change the balance. Obviously on Photoshop we only scratched the surface, so I'd be interested in a follow-up if you offer that some time. Meanwhile I'll see you in Porthleven on April 15th.
Light & Land, March 2018 – Lightroom Intro, Intermediate and Next Steps!

Russell
I really enjoyed the couple of days last week, I thought the course content was about right.
Light & Land, March 2018 – Lightroom Intermediate & Lightroom Next Steps

John
Thank you again for an excellent day, I enjoy coming to admire your instructional skills as well which are second to none and much to be admired.
Light & Land, March 2018 – Lightroom Intermediate

Tony
You are an excellent lecturer and your knowledge of Lightroom quite extraordinaire. I thought your tutorial was...excellent and I'll certainly be looking at your website with a view to following it up in due course.
Light & Land, March 2018 – Lightroom Intermediate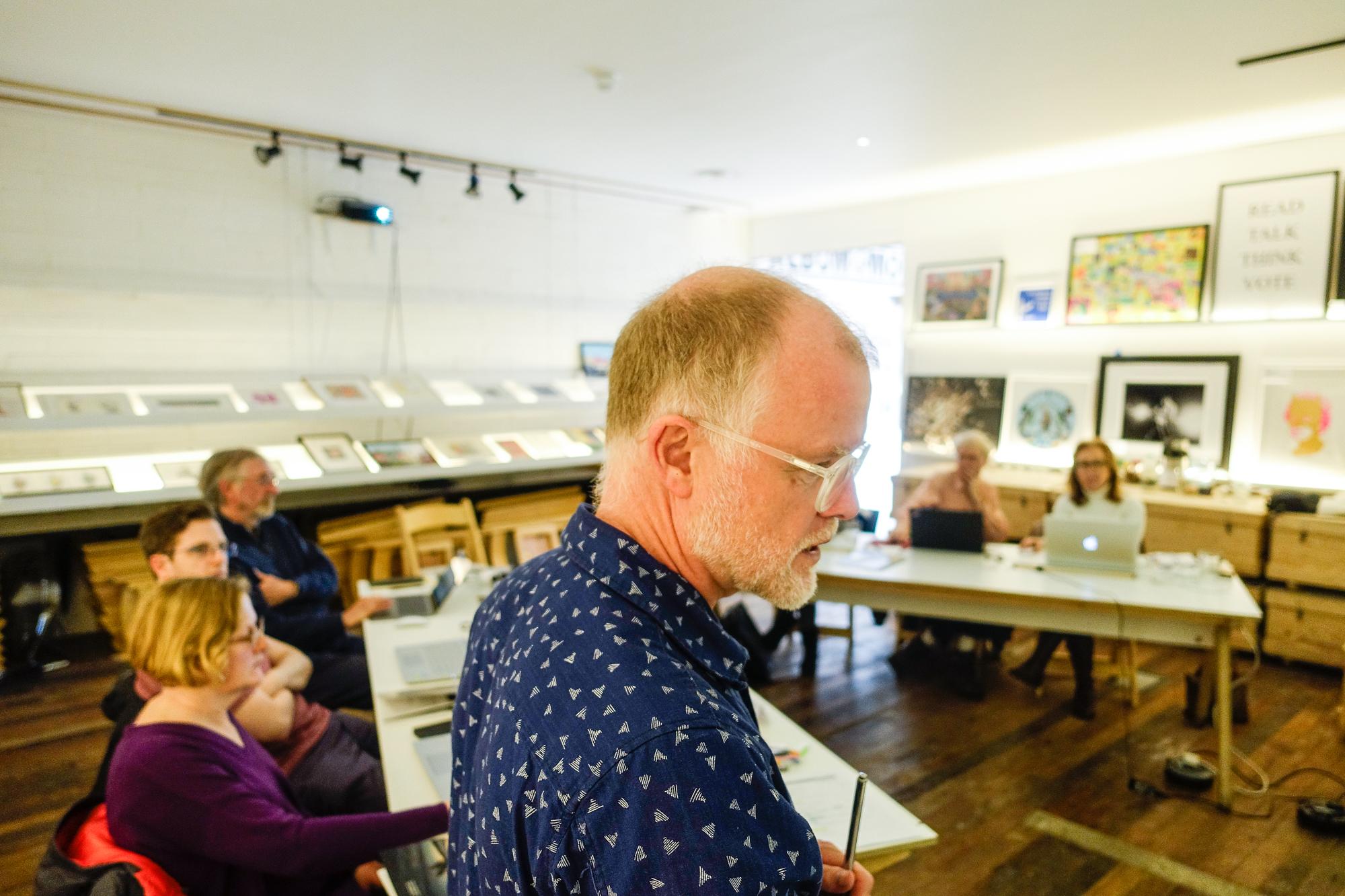 Adrian's workshops are ideal for beginners and those wishing to brush up their skills, to find out more about Adrian and the workshops he has coming up please click here.