Like to know how to shoot award winning landscape photography?
16th May 2017
"Landscape photography is not just about making a photograph, it makes you think about who you are and your purpose in life."
Charlie Waite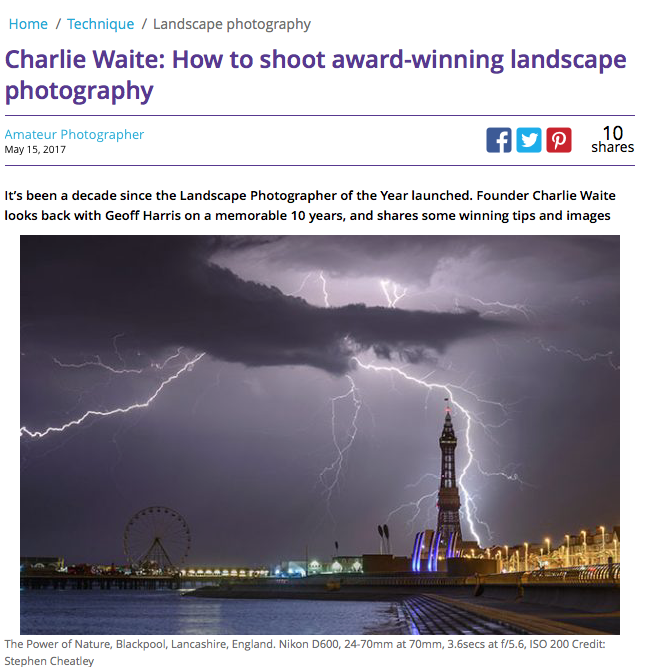 Charlie's interview with Amateur Photography magazine looks back at 10 years of Take A View, UK Landscape Photographer of The Year. He gives us insight into what the judges are looking for and shares some tips and winning images.
Read the full interview here
If you haven't already seen it then do watch the video interview too here.
If you're thinking of entering the 2017 UK Landscape Photographer of The Year, the closing date is 8th July 2017.