'MESOZOIC' - New Book by Sam Gregory
12th May 2020
'Mesozoic' - by Sam Gregory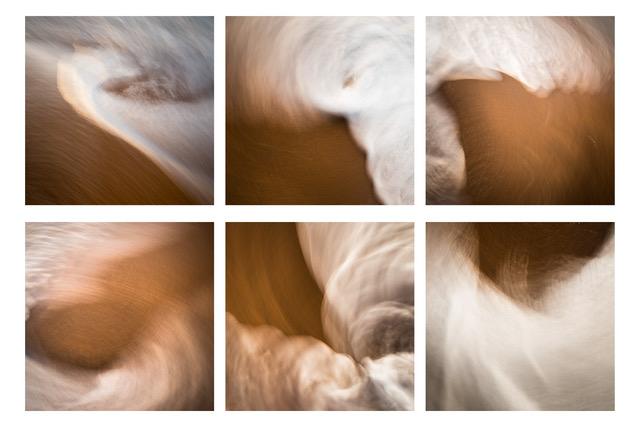 Our tour leader Sam Gregory has just released a new book called 'MESOZOIC', we caught up with Sam to find out more about the book, his inspirations and more…
See the project in full & pre-order the book here before May 18th and save £5!
L&L: What was the inspiration behind the Mesozoic project?
SG: I have lived on the Jurassic Coast in Dorset for a number of years now and I've always been fascinated by its geological significance. The Mesozoic era covers the Triassic, Jurassic and Cretaceous periods, during which the Earth experienced mass extinction events and huge changes in its physical make-up. The idea of playing with these concepts visually was appealing to me. This project is a visual abstraction of the Mesozoic Era; from the spontaneity of new creation after the initial mass extinction event at the beginning of the period, to the establishment of life and form via sandy rivers, rocks and shallow seas. The period ended with another mass extinction which forms a natural end to the story. I was excited to try and create something unique that was based in a time we can have little visual concept of.
L&L: Where was the project shot?
SG: Believe it or not, all the images were created within a 10-metre length of beach near me on the Jurassic Coast. Of course, there were multiple visits but for some reason I felt very inspired in this location. It just seemed to click for me and offered a great playground for imagery that would complement the story. I hope in many ways it's irrelevant where it was shot (other than being here in Dorset), and that's because I really believe the location should just be a catalyst for creative endeavour, not the final visual destination.
L&L: There are lots of different techniques shown here, can you elaborate on those?
SG: There are a range of different techniques, but I hope that's only because they are relevant to the story. i.e. I think it's important that technique is always subservient to the wider story you're trying to tell. To give one relevant example in this project, the story is book-ended by two extinction events where catastrophic change is happening on the Earth. Even those words stimulate us to think about visual chaos, spontaneity, movement etc. In these images I use movement of the camera to help express that. So, in the instances where the story demands a particular aesthetic then our job as photographers is to try and deliver that, however we see fit.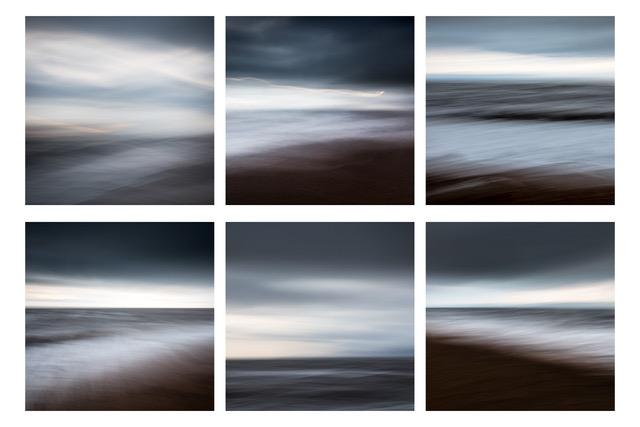 L&L: How was the process of creating the book?
SG: Mildly maddening and totally addictive at the same time! Unlike a lot of books where there is a great deal of image curating to be done, I already had the project finished and curated down to the final 30 images about 2 years ago. I'd been giving talks on the project but knew that its end destination would be a book. When it finally came time to create the book, I was in the fortunate position of already having the images curated, the story laid out and thus the sequencing of the book was straight forward.
However, it's been a good experience to learn more, and think more, about fonts, space, layout, paper and many of the other constituents of what makes a good book. I've had a couple of bits of input from friends and colleagues who have published their own books before and I'm proud of the end result.
L&L: You often work in project form as opposed to individual images, why is that?
SG: It just happens to be how my brain functions. There's no right or wrong, however I have found that in my experience it's led me to dig deeper into certain locations and given me a chance to explore a story or background that I find interesting. I had a bit of a revelatory moment with this a couple of years ago and so I've carried on down this path. Everyone has to find their own way of working; I suppose the key questions to ask yourself are: "Why am I doing this?" and "Do I enjoy this?" – If you can answer both of those questions satisfactorily for yourself, then you're heading in the right direction.
L&L: When is the book available? And tell us about the different versions…
SG: The book is available to pre-order until May 18th with a saving of £5 to say "thank you" for ordering in advance, it will then be on general sale in June (if you miss the pre-order period). There is a standard version available for just £15. There is also a luxury edition which is the book, plus a fine art paper print of any image from the series (your choice) and luxury edition certificate – there are only limited copies of this edition available.
--------------------------------------------------------------------------------------------------------------------------
A big thanks to Sam for telling us a little more about his MESOZOIC images and book. You can see the full project and order the book via this link: http://www.samgregory-photography.com/mesozoic
To see a list of Sam's upcoming tours and workshops, check out his leader page: https://www.lightandland.co.uk/photography-tour-tutors/view/sam-gregory