New York City with Paul Sanders
7th December 2018
Paul Sanders reflects on his week in New York City this November, leading the Light and Land tour...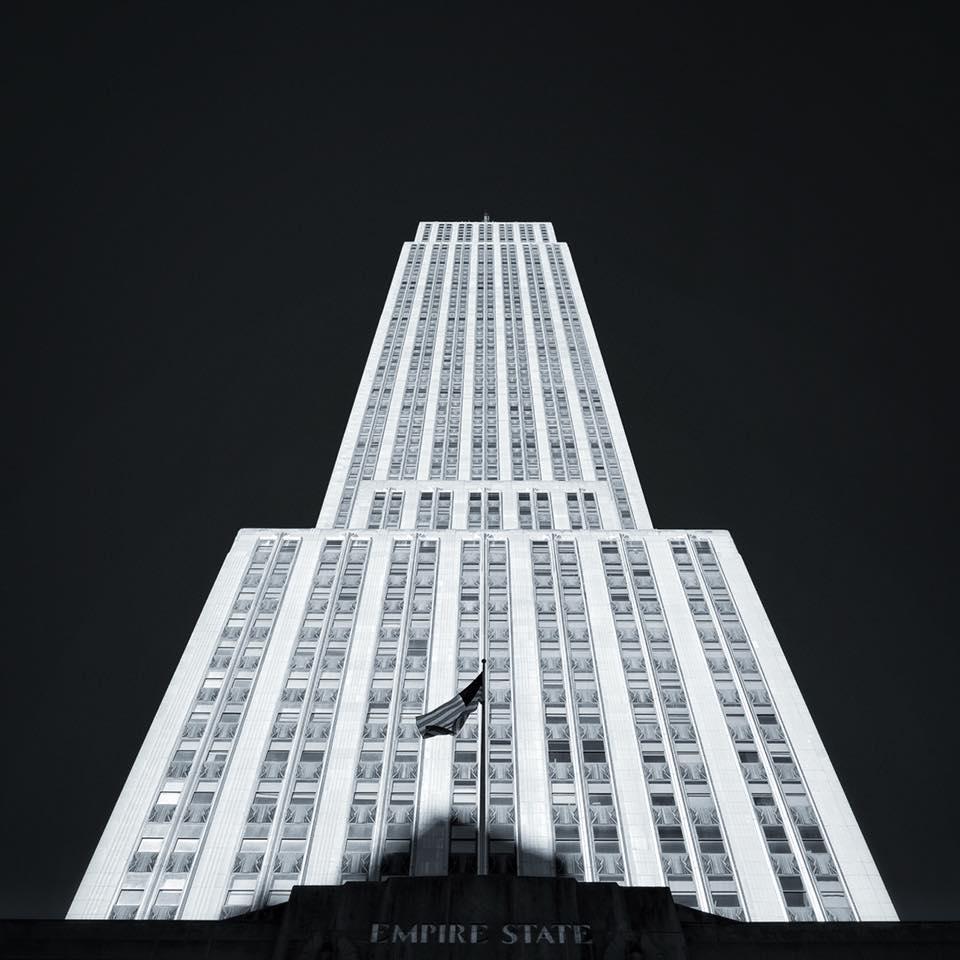 New York with its ever changing skyline, steam rising from manhole covers, yellow taxis, bridges, rivers, cafes and parks has been an inspiration to photographers for decades.
Horst Harman, Nan Golden, Elliott Erwitt, Diane Arbus, Robert Mapplethorpe, Saul leiter, Alfred Stieglitz, Berenice Abbott, Paul Strand, William Eggleston and Richard Avedon have all been inspired and frustrated by this incredible city.
It was with hopeful inspiration that I introduced our intrepid group to the wonders of the New York night life, a cool very hip rooftop bar with stunning views to the Empire State Building, with wine and beers in hand my hardy band of photographers looked tiredly on after their long day of travelling, but with smiles on their faces.
We started our trip with a pre dawn walk through Central Park, only interrupted by the whirring peloton of cyclists and the wheezing joggers or dog walkers. The Bow Bridge, San Remo Building and Bethesda Underpass were particular favourites, but as we passed the ice rink, the classic view of Essex House appeared over the trees and climbing the giant boulders of bedrock, tripods were unlocked and filters secured. The view through the autumn colours was equally stunning across the pond from the Gapstow Bridge.
With its contrast of new and old architecture, NYC is a visual playground of reflections, lines, curves and abstraction all of which played a part in the afternoon shooting.
Now I'm not a hard task master, but with an average of 20,000 steps a day, NYC can be hard for even the fittest of clients (and leaders!). So, sensing a slow down, a short rest was called for before heading to Brooklyn for sunset and city lights over Jane's Carousel and the Brooklyn Bridge.
Being a king leader, I gave the group a lie in on day two which seemed to make them all happy and smiley, as coffees in hand we made our way to Oculus, the incredible transport hub and shopping centre that opens in to the World Trade Centre Memorial.
Oculus itself could easily fill a whole day shooting with its beautiful curves and fins, but Wall Street beckoned and to be honest, was slightly disappointing apart from the Salvation Army fundraiser who was dancing and singing his socks off!
As the evening approached we took in the balloon inflation on the upper west side ahead of The Macy's Thanksgiving Parade - difficult to shoot and a bit chaotic - I'm not sure it was my best choice of the week, but new things have to be tried and sometimes the challenge of using new ideas is admitting they don't work as well as you'd hoped. After this the group decided not to go to the Thanksgiving day Parade - so perhaps it was a good idea after all??!!
One of NYC most beautiful spots for me is the High Line and now that they have had the area electrified, it is open at night and offers the most wonderful views into the city. As the blue hour takes over, the whole group found inspiration along the walkway. I love shooting along the High Line as without a tripod there is freedom and especially in the evening it can be refreshing to push the ISO up and allow a few technical imprecations to appear, capturing some wonderful moments.
Thanksgiving Day dawned bright, clear and with empty streets, so we headed down to Manhattan Bridge for another classic. But having quickly rattled off the obvious, we played with shadows and the views from under the bridge and off the bridge. Taking the ferry across the Hudson is always a treat, I still get excited every time I do it, so a quick hop over towards Battery Park - which again was deserted - making photography really easy and a gentle walk towards the lunch stop was a truly wonderful experience. I really hate crowded spaces, so to have New York seemingly to ourselves was very special.
In the evening we scaled the Rockefeller Centre and watched as the selfie brigade captured themselves with the background of the Empire State Building, we thankfully were much more sophisticated shooting from table top tripods as the city switched its lights on.
In true american style we shared a Turkey Thanksgiving dinner at an amazing Italian which had it's own delicious interpretation of the traditional feast.
Black Friday and our last full day in the Big Apple, well actually because of the millions of shoppers descending on the city we headed over the water to Hoboken before dawn, watching the sunrise over the city offering beautiful side light on the buildings of Manhattan was well worth the 5am start.
No workshop would be complete without a challenge or two, so enforcing a switch to purely black and white shooting for an hour, had us deciphering the various menu systems on offer, but eventually everyone was in full black and white mode and after a few initial doubts fully embraced my way of seeing the world. Colour is so over rated!!!!
After breakfast at a local coffee roastery, I led the group to Hoboken Terminal, which in my opinion is much more beautiful than Grand Central. The group seemed to agree as we spent a couple of hours in and around the ancient buildings.
Most of the group interestingly stuck with black and white even after I said the challenge was over, colour like the internet will never catch on!
From Hoboken we took the ferry down to Liberty State Park where the Empty Skies Memorial and abandoned railway were the main draw. For those who fancied a bit of a walk the views over Ellis Island and The Statue of Liberty were equally worthy of shots too.
As the sun started to set, we walked through New Jersey, armed with coffee to see the day out as the sun illuminated the fronts of the buildings of Lower Manhattan, turning them from steely grey, to gold as the light changed.
For our final morning I set a challenge to capture the Staten Island Ferry, Statue of Liberty and a person all in one shot. The ferry is a free ride - about the only good thing you can do for nothing in NYC - and well worth it if you enjoy people photography, but also for the views back across the river to Manhattan and The statue of Liberty.
After coffee and a trip to New York's most beautiful staircase, we ended our tour in China Town watching the martial arts and senior citizens play Mahjong in Columbia Park.
It was quite some trip, I think one of the best I have led to New York, which means I am really looking forward to next year's adventure, where I am going to add in Coney Island too.
If you are thinking of coming then please do a little walking before you head out to NYC next November. Over the 5 days we covered 37 miles on foot - we have lots of coffee and cake though, no workshop is worth doing if there isn't coffee and cake.
To book on Paul's tour in 2019 or to find out more, please click here.