Q&A: Sam Gregory reflects on his life in photography over the last year
16th November 2018
This week, photographer and Light & Land leader Sam Gregory shares his thoughts and insight from 2018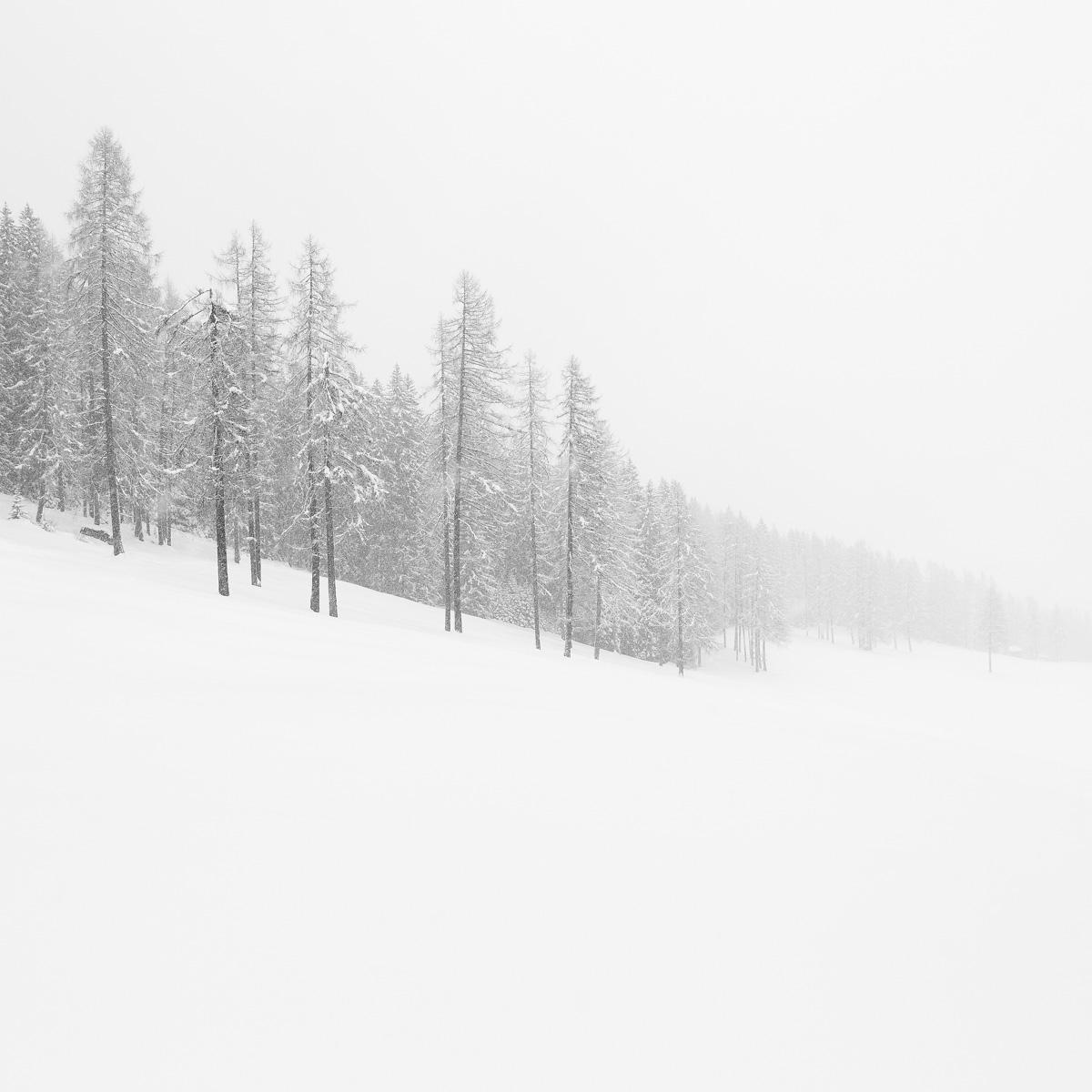 Which image would you highlight from 2018?
"This image didn't involve any major technical or logistical challenges, but it was taken in a place I love, when I was in a creative period of craving simplicity, space and balance. I enjoy the image because it was a scene I'd passed many times before and yet in these conditions it revealed itself in a new way to me, albeit for a fleeting moment".
Are there words of wisdom that you heard in 2018 that you'd like to share?
"Whilst researching some info for my 'Simplifying Composition' workshop with Light & Land I found the following quote from Robert Bateman, a Canadian artist and naturalist: "Aesthetic pleasure is not to be taken lightly; it's very important for the spirit and therefore the health." I found this struck a chord with me at a time when I'd been trying to justify my photography. It's important to understand what it is about your photography that motivates you and embrace the benefits it can bring you mentally and physically".
What is the most interesting book (or exhibition or piece of music etc) you've read (seen, listened to etc.) in 2018?
I've read and re-read 'The Documentary Impulse' by Magnum photographer Stuart Franklin. It asks some important questions about how we approach photography generally and the objectification of the landscape.
By Stuart Franklin
Price: £19.95
Published by Phaidon
Is there a photographer whose work you've come across in 2018 that's really inspired or impressed you? This could be a client or an established photographer.
"It may sound like an odd or even clichéd answer, but I'd say Joe Cornish. It's not a 'new' discovery but perhaps a re-discovery. I got to spend some time with Joe whilst we looked at some of his recent prints and new work. It reminded me of his mastery of that genre and how a deep connection to the subject combined with a highly skilled eye produces masterful work. In fact, his quality is instantly recognisable even when classic landscape photography as a genre is massively overwhelmed with images".
What food do you take on a shoot?
"Commonly I just keep a little treat such as nuts or chocolates and always plenty of water".
If you could have any photographer(s) (dead or alive) over for Christmas drinks who would they be... and why (briefly)?
"I'm not much of a drinker, plus I'd like to enjoy any brief relaxing time with someone I know. Time is also my number one enemy, so, I'd invite Paul Sanders and we could have a Coffee instead of any booze. Being in the same place at the same time would mean we could get some useful content recorded for our Podcast as well!"
Who has influenced you the most?
"Very difficult to answer this (especially briefly!). I think we take on many influences in our sub-conscious so it's hard to really say. Whilst there are photographers whose work has no doubt influenced me, I think there would be far too many for me to list. I'd also say that other people close to me influence my work because of how they can positively affect how I feel in life generally. There are also musicians, artists, writers etc whose work also bleeds into my ability to create and be receptive to ideas".
What is your favourite place on Earth to take photographs?
"I love the Dolomites (especially in Winter) and Italy, in general, has a special place in my heart for personal reasons. Also, there is one beach in Dorset I go to locally where I'm always alone and it has lots of features to inspire my creativity – I can't tell you where though otherwise everyone else will be there!
How do you relax after a long day shooting?
"I enjoy the simple things such as making dinner with my Girlfriend and making sure we have quality time together at the end of each day.
What's the most exciting bit of photo tech news from 2018?
"Can I be controversial? I actually think that the tech is moving sideways at the moment and there is yet to be a significant disruption in gear. Mirrorless offers some minor plus points but always seemingly with a compromise, it's simply a re-purposing of a DSLR with minor differentials. I fear it's a case of the 'Emperor's New Clothes' most of the time and can be a disruptive influence on creativity.
To see more of Sam's work, click here.