Thinking of going to Colorado? You won't regret it!
5th April 2019
We have received some very lovely and constructive feedback from our recent Colorado tour led by Joe, Tony and Justin. From Light and Lander Martinus.
"Overall, it was a fantastic tour, exceeding my expectations by far. The leaders were first class, taking care to ensure that participants were happy and got the photographic attention they needed and/or asked for. I rank this as among my top three tours with L&L."
(Image by Aubrey Stoll)
How well organised do you think the tour was?
Excellent, no complaints whatsoever
Were you given enough advice and support prior to your trip via the tour notes and admin support?
Yes, I am totally satisfied with this aspect
Do you feel you had the attention and help from the leaders you were expecting?
More than satisfied: the leaders were always available to help if needed and they discreetly offered unprompted help if we wanted it.
Would you travel with these Light and Land leaders again?
Yes! Joe is my hero! Tony and Justin were also brilliant and looked after me.
How was your accommodation?
Very good, though at Crested Butte the breakfast was ridiculously expensive. I would have thought that the hotel would give L&L a better deal for such a substantial group booking.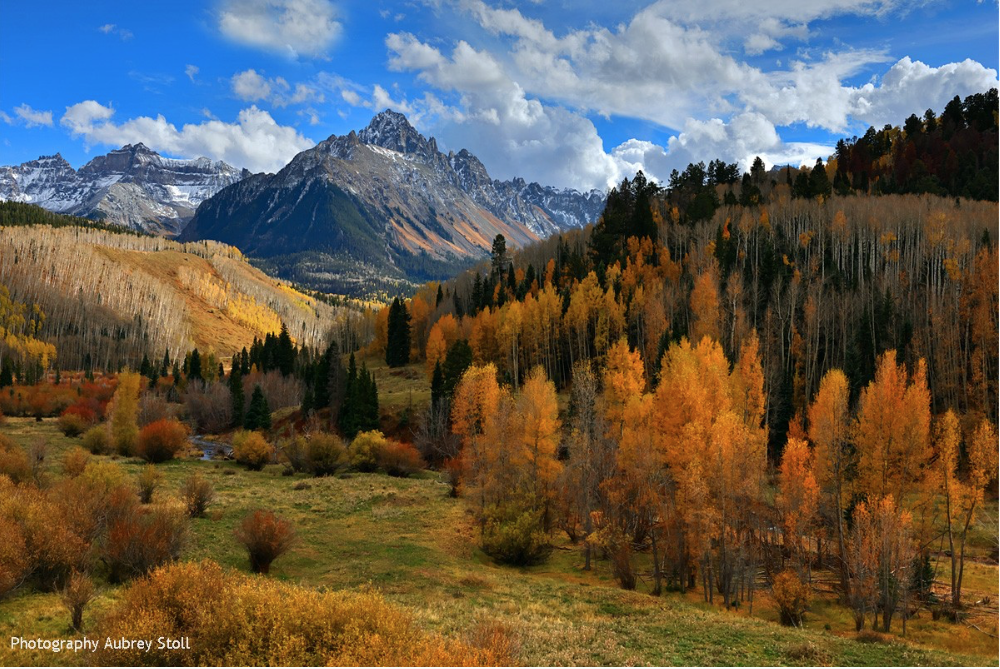 Do you feel there was a good balance of shooting and down time?
Yes, very good. And the down time was positively used for critique and post-processing tutorials.
Did anything not meet your expectations?
No, nothing negative to say
Are there any funny stories you would like to share?
Not to share….!
If a friend or colleague asked whether they should consider a Light & Land tour, what would you say to them?
You won't regret it!
Anything else you would like to add….
From the time I managed to get on this tour until actually going, my head was awash with the sight of aspen trees in fall colours. After the 12th day I coined the phrase "ASPENITIES" we had seen so many of them, and this is where the tuition came in as Joe, Tony and Justin guided you into seeing a shot where you could not see it yourself (this happened to everybody not just myself).
I thought the whole trip was very well planned with a great deal of thought going into the next day's shoot with consideration for the weather forecast and best location for sunrise and sunset , flexibility was the key word and it worked. I made very good tour friends with everybody and did not feel "out of it" given that most people knew each other from previous tours.
Again this is not a complaint but rather a suggestion – which in fact some of us already discussed with the leaders. On the last day but one, instead of driving all the way from Ouray to Breckenridge, it might be better to try and find some photographic opportunities en route, stopping for the night earlier. Of course this all depends on what locations for photography could be found and what hotel accommodation there might be. But the long drive undoubtedly takes its toll on the driver-leaders. Then on the last day the final drive to Denver can still be leisurely without tiring the drivers.
For me it was a wonderful tour that I will always remember, made better by meeting and having a laugh with Joe, Tony, and Justin. Please give all three my best wishes and a "BIG THANK YOU". Cheers for now. Martinus
Photo credits; Aubrey Stoll, Joe Cornish, Tony Spencer and Justin Reznick.