A celebration of water - the world's greatest lakes, rivers and oceans to photograph
5th May 2019
"Water allows you to produce breathtaking images that stimulate the human emotion because it's such a wonderful element. You can do so many things with it," says landscape photographer Charlie Waite. "It's a mobile element. It's never the same twice. Water absorbs the light. You get the image in reality and you get it reflected. A reflection isn't just a corny old cliched thing. It's a great phenomenon. Take yourself to water. That would be one of my biggest tips."
Here, landscape photographers, including Michael Kenna, Charlie Waite and Art Wolfe, pick their favourite bodies of water around the world to photograph, from lakes and rivers to waterfalls and oceans, from The Thames to Reflection Lake....
Biwa Lake, Japan
By Michael Kenna
Water is an important part of my work. I like to photograph in changing weather conditions, including mist, rain and snow. I often photograph at the border of water and land, along river banks, on lake sides and seaside beaches. Maybe it has something to do with my upbringing in the damp North West of England. Widnes, my home town, is along the River Mersey just before it widens out and flows into the Irish Sea.
Biwa Lake, a few hours drive from Kyoto, in Honshu, Japan, is one of my favourite places to photograph. I've long been interested in structures that we humans leave in the landscape. I feel they evoke memories and traces of the past. For countless centuries, people have lived, worked, fished and played on or around Biwa Lake. Poles, piers, nets and docks are ubiquitous, in various states of current usage or abandoned dereliction. There is even an embedded Shinto torii gate out in the lake.
The weather around Biwa Lake is constantly changing. I've been there in bright sunlight, heavy rain and thick fog. My preferred time to photograph the lake is in the early morning, when a gentle mist often floats over the water. On each visit, I'm able to find something new to photograph.
The Thames, England
By Terry Gibbins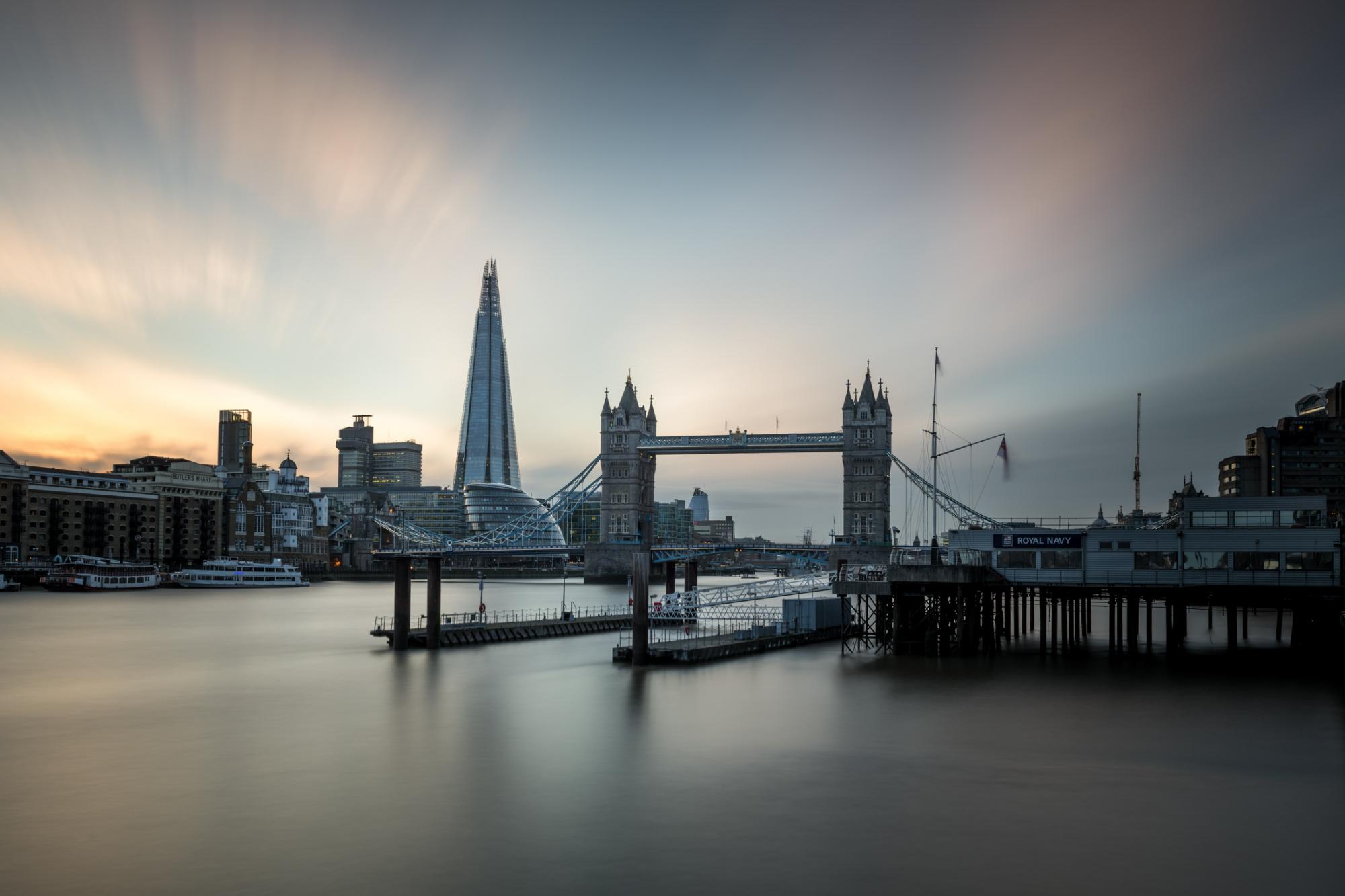 I do a lot of work in London. It generates so much stuff for me to photograph, and because I'm a Londoner born and bred, I'd have to pick the Thames. I cross the river every day, several times.
I've got several favourite viewpoints. Especially coming in to work, I love to go over Lambeth Bridge and then I've got Battersea Power Station on my left and the Houses of Parliament on the right hand side. I'm heading in to work, and my first port of call is my favourite café, just on the other side of Lambeth Bridge. That sets me up on my day every day.
I love the River Thames. I was born so close to it and it's always so full of life.
Tonlé Sap, Cambodia
By Graeme Green
Tonlé Sap is a vast lake in the heart of Cambodia, the largest natural lake in all of South-East Asia. Every year, it floods and fills. It's a mysterious place to travel across, small wooden boats gliding across gently rippling water. The lake is silvery and reflects the sky. At times, it's hard to see where one ends and the other begins. Trees grow during the lake's emptier months, meaning, when the lake is full, branches poke above the surface.
It's an important area for birds, home to Spot-billed Pelicans, Painted Storks, Grey-headed Fish-Eagles and more. Local people live on the lake in floating villages, fishing and in some cases rearing crocodiles.
I have memories of drinking a strange and strong alcoholic drink, with a local homemade spirit, egg white and Coke. Another memory is of watching a young boy paddle down the 'road' (canalways between houses) in a washing up tub. But the one that stands out is a sunset, viewed from the rooftop of one of the floating houses, with a single fisherman out on his boat, as the the sky and reflections in the lake changed to all kinds of colours, from yellow and pink to bruise-purple.
Crater Lake, USA
By Alex Noriega
My favourite area of water is Crater Lake, in the Pacific Northwest of the United States. I love it because it's so unique. It's a lake contained within the caldera of an ancient volcano, Mount Mazama, which erupted around 7,700 years ago. It is nearly 2,000 feet deep, and it has no inlet or outlet streams.
It is fed entirely by rainwater and snowmelt; it averages 43 feet of yearly snowfall, which is responsible for its purity and deep blue colour. The roads aren't plowed in the winter, so if you're willing to strap on snowshoes and do a bit of walking in the middle of the night, you can have the whole thing to yourself for a peaceful sunrise.
Inle Lake, Myanmar (Burma)
By Charlie Waite
For images of the imagination where everything floats and melds into the sky, Inle Lake can't be beaten. You're just stepping into a dream.
A dawn rise is key to being there for full-on emotional and photographic experience. Low visibility is crucial, to ensure a feeling of total, happy disorientation. If you're lucky enough not to have any of those boats with strange tractor engines on the back whizzing by and forming a wake, you feel as through you've stepped into a dream world.
The water is absolutely flat and very, very shallow. There's no understanding of any horizons because, on the lake, you don't see any of the edges, so you're not just floating on a boat and the whole thing's floating. You can't see where the sky meets the water. The water seems to go up and over your head, which is a very strange experience. No clouds. No blue sky. The tonal value of the sky is precisely the same as the tonal value of the water. If the water is absolutely still and you're still, you almost don't know if you're on the water or you're floating in the sky. It's unsettling, but if you can turn it to your favour, it feels absolutely glorious. It transports you.
Someone said of Ansel Adams that he was able to transform geographic reality into transcendental emotional experience in his work. I think Inle Lake did that for me.
Lake Pichola, India
By Valda Bailey
One of the most enchanting lakes I have visited is Lake Pichola in Udaipur. The light in India is obviously very special, and Udaipur is no different.
The colours in the water are utterly magical, reflecting silvers and pinks against the amber sunsets. It is surrounded on all sides by temples, palaces and hills and the busy agitation of so many colourful saris make it unmatched for photographic potential.
Reflection Lake, USA
By Jonathan Irish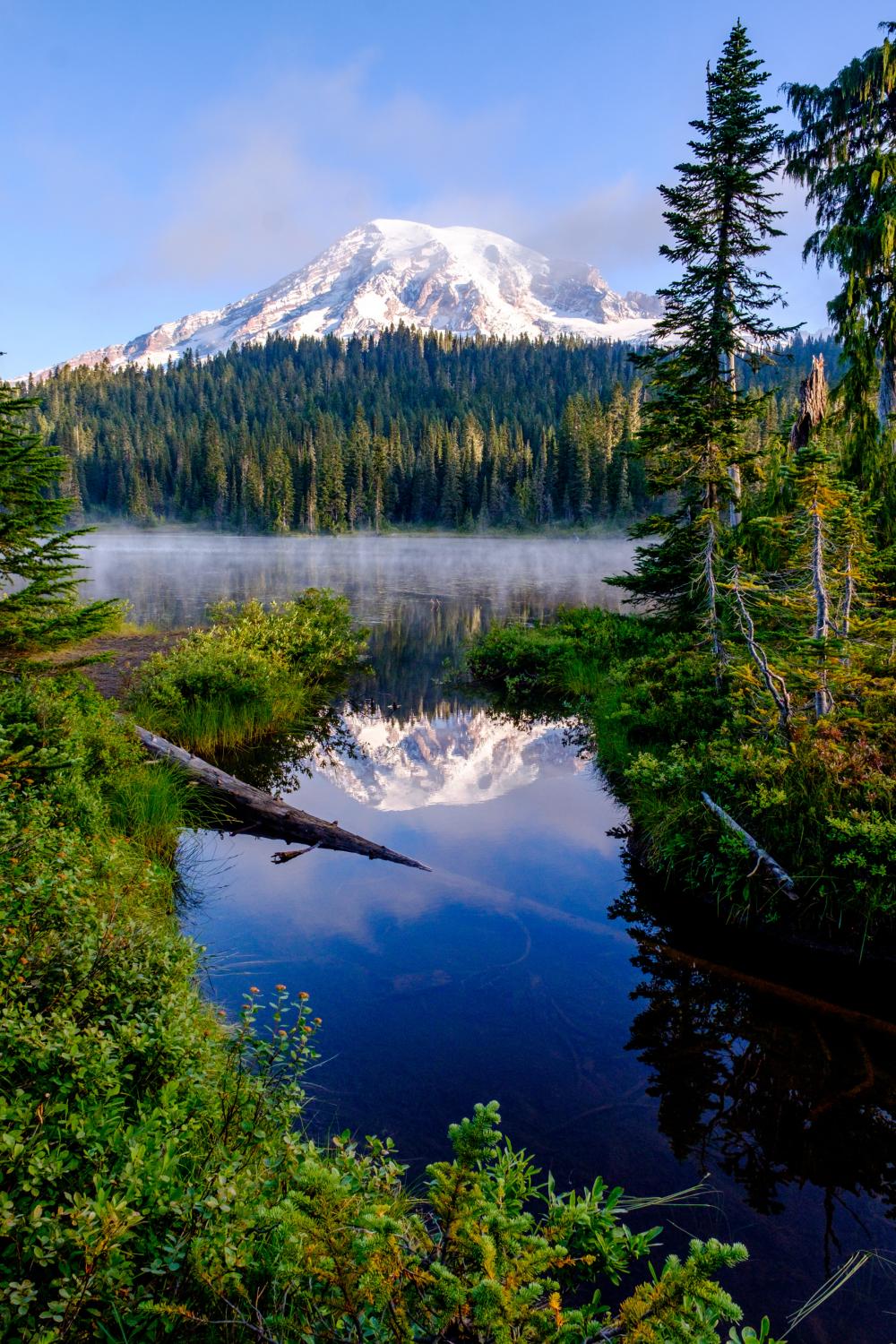 I'm particularly drawn to water reflections, and after visiting all of the 59 US National Parks, I've found my favourite all-time lake for lake reflection photography. This lake, appropriately named Reflection Lake, is in Mount Rainier National Park.
When Mount Rainer decides to reveal itself through the habitual Washington state fog, the mirrored lake provides a jaw-dropping refecltion of this iconic mountain. It takes patience and time for all the elements to come together, but when they do, there isn't another reflection within the US national parks that can match it.
Virginia Falls, Canada
By Gary Arndt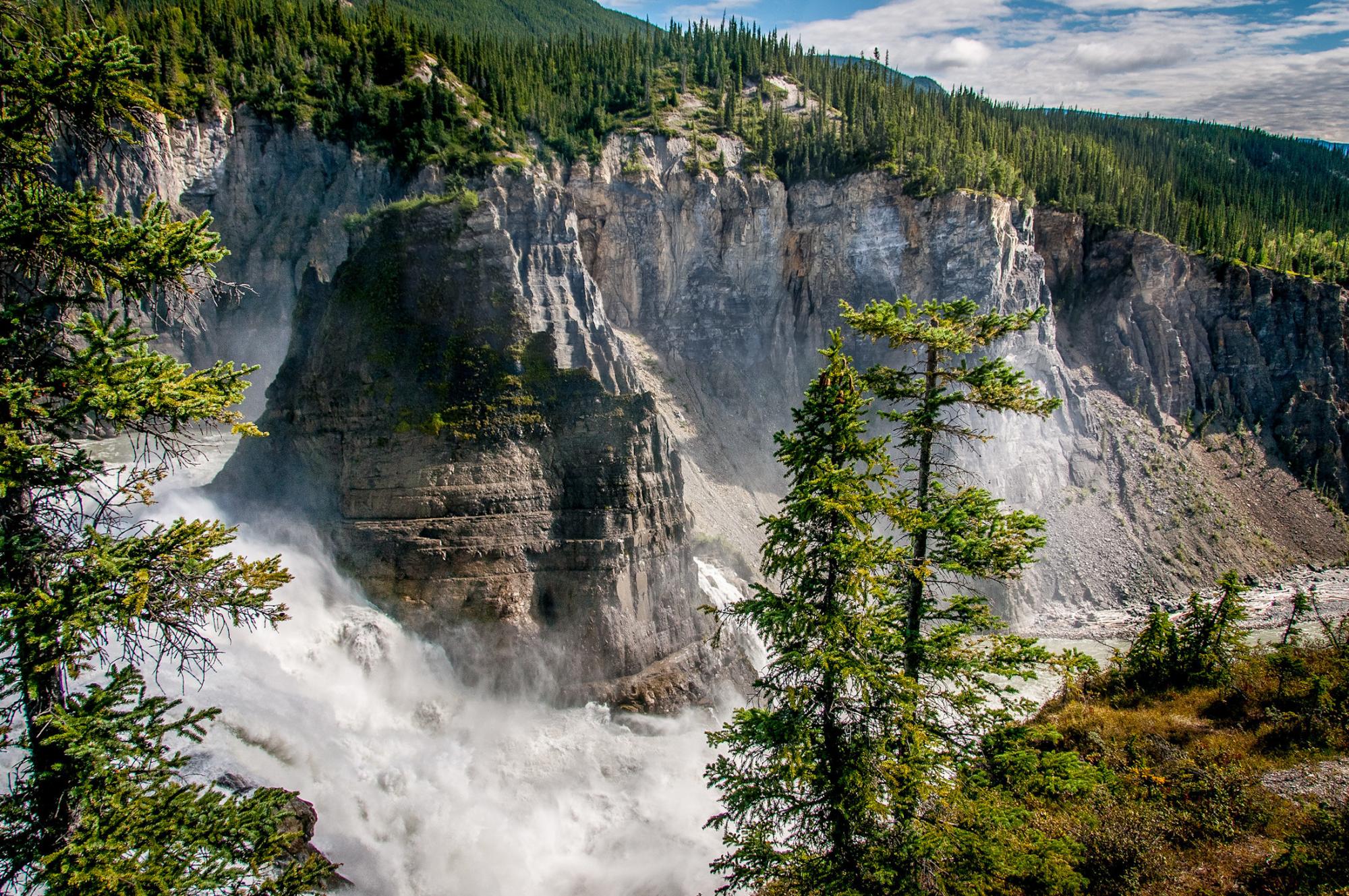 One of my favourite bodies of water is Virginia Falls in Nahanni National Park in the Northwest Territories of Canada. Virginia Falls is one of the world's largest waterfalls in terms of water flow. It is on a par with Victoria Falls in Africa and it's a taller than Niagara Falls. Unfortunately, few people have ever heard of it because it is so hard to reach. Nahanni National Park has no roads connecting it to the outside world, so the only way in is by floatplane.
Llyn Idwal, Wales
By Adrian Beasley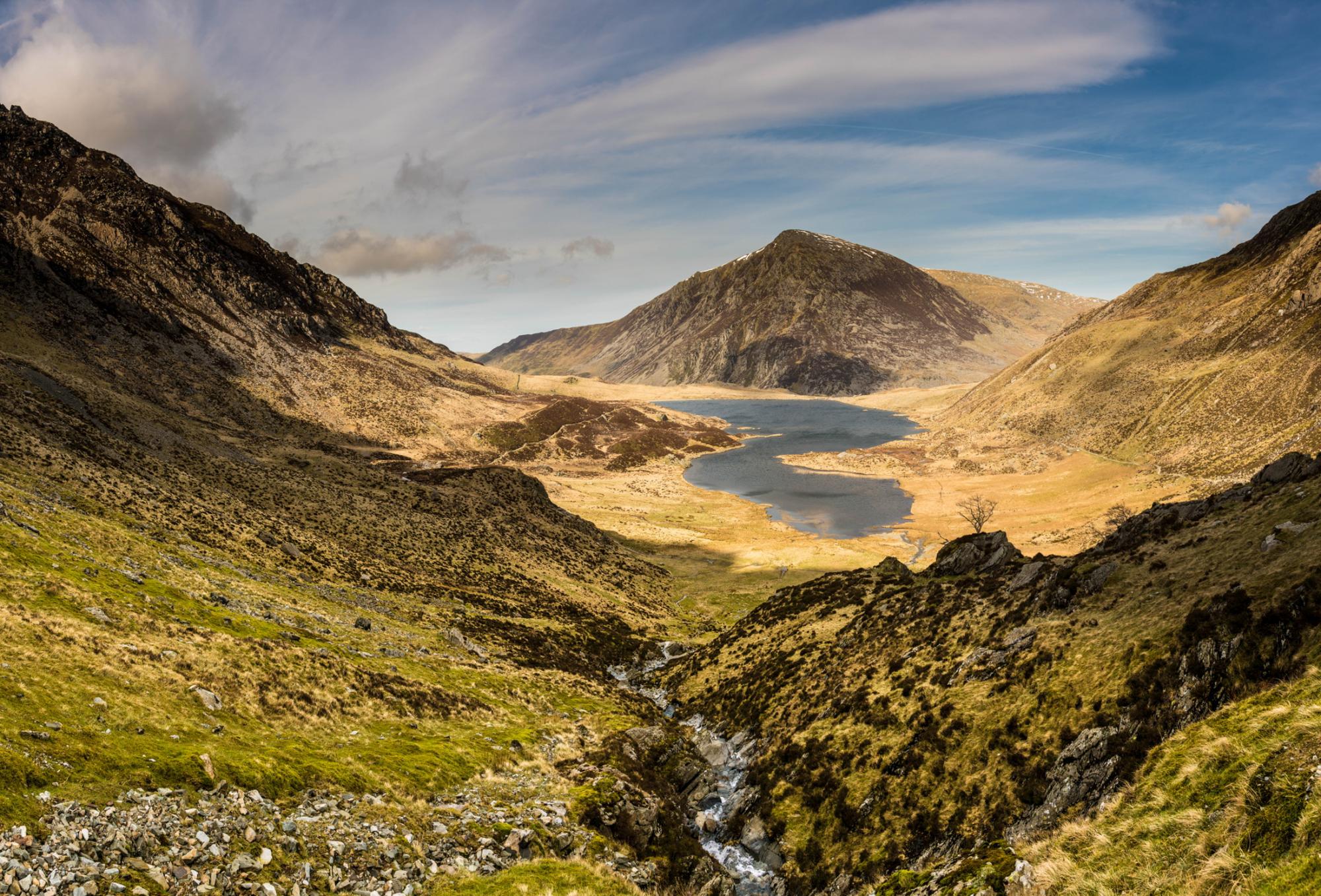 On the A5 from Caple Curig in Wales, Llyn Idwal is a glacial lake, a 900m walk from Ogwen Cottage. It is surrounded by spectacular mountains, the dragon-like Tryfan being my favourite.
A circular walk exposes plenty of photo opportunities and the more adventurous can scramble to the glyders and beyond. A peaceful pebble beach is a great place to chill out and review your images.
Lake Alsek, Canada
By Art Wolfe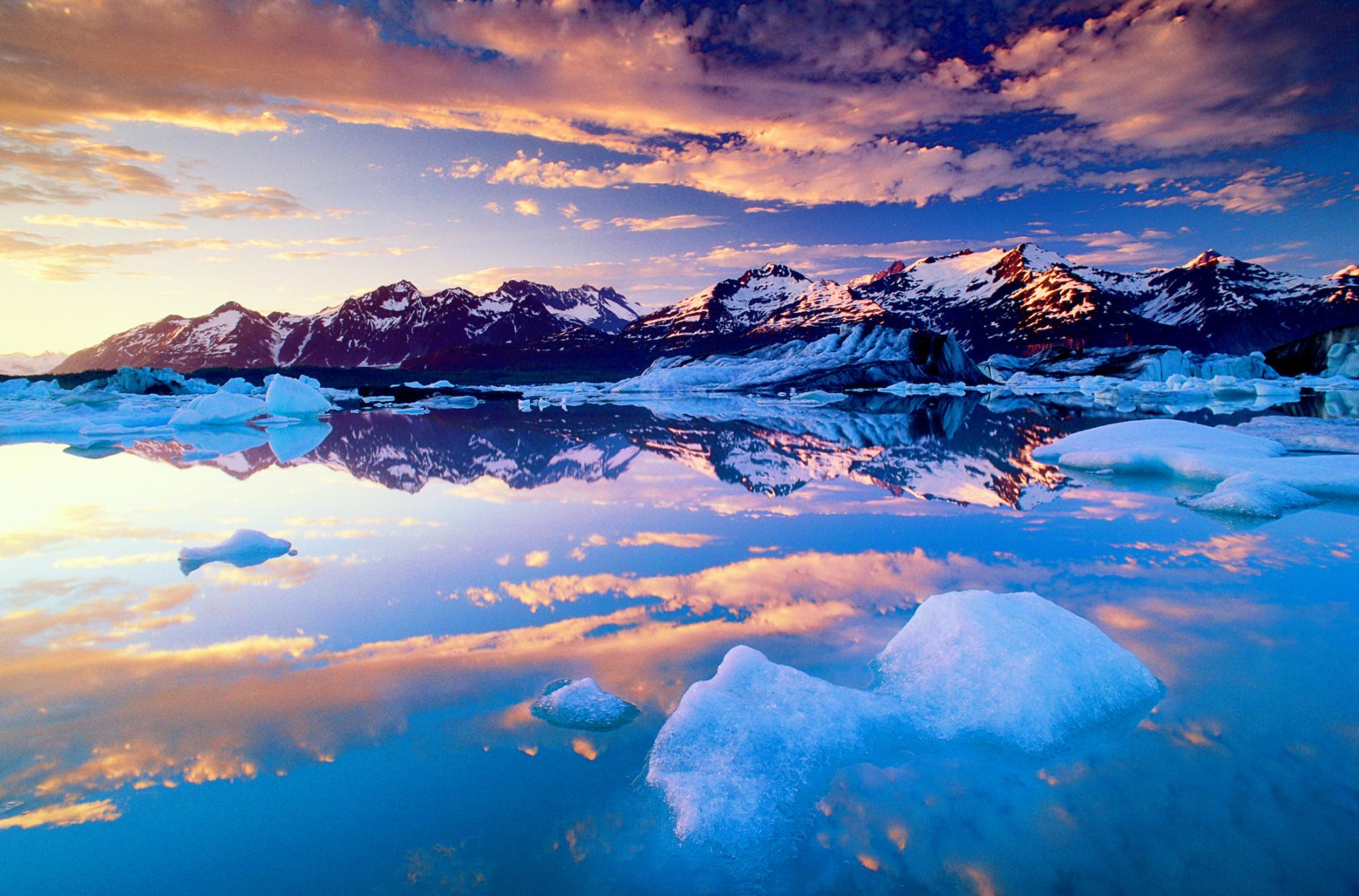 One of my images was the centrepoint of a campaign in Canada to preserve a river valley. This was around Lake Alsek in Tatshenshini. It was just a complete intact ecosystem, replete with wolves and bears and all the things that exemplify wilderness in North America. The Canadian government was hell-bent on opening it up, turning it into a copper mine and building roads, which surely would have ruined the environment.
It's such a beautiful place. I was taken on a raft trip and I got one beautiful image that became the focus of that campaign, which ultimately became successful. So many people felt compelled to write in to the government about how outrageous that mine would be that they just pulled the plug on it.
Loch Puladdern, Scotland
By Doug Chinnery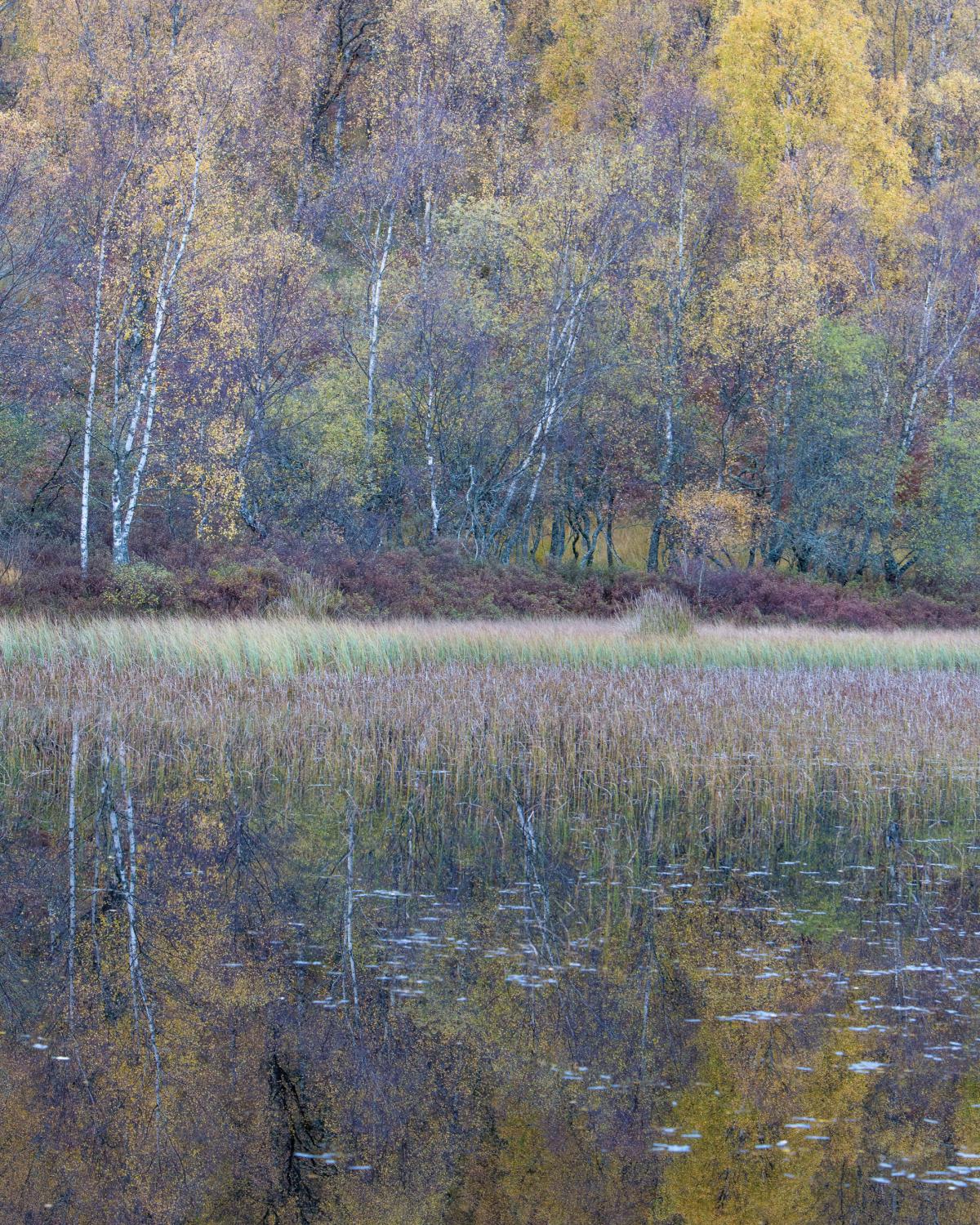 Up above Aviemore in Scotland is a hidden gem, overlooked by most who visit the Cairngorms for the skiing and walking. Nestled beneath ancient cliffs, home to Peregrine Falcons, is the wonderful Craigellachie nature reserve. Here, you will discover amidst the silver birch, twisted ancient oaks and Caledonian Pines, three small lochans fringed by trees and reeds. The main loch is Loch Puladdern.
It's alive with song of birds and particularly beautiful in the autumn, when, at dawn, mist clings to the water and the colours glow and sing. This is a haven of utter peace, lacking drama, quietly allowing life to progress untroubled by the bustle of modern life.
Ice Lake Basin, USA
By Sarah Marino
I'm fortunate to live in southwestern Colorado at the base of the San Juan Mountains. Many of the high alpine basins in this mountain range are home to colourful lakes that are surrounded by delicate, vibrant wildflowers during a very brief summer.
The Ice Lake Basin is a favourite place of mine. Although the area is popular, very few people venture into the highest basin at sunrise. The feeling of solitude, being surrounded by such impressive peaks, and witnessing the first light of day in this place always makes me feel alive.
Milford Sound, New Zealand
By Mark Gray
Milford Sound in the South Island of New Zealand is my favourite body of water for photography. The Sound is part of World Heritage-listed Fiordland National Park.
Surrounded by incredible mountain peaks, it's best captured from the shore during a spectacular sunset. The incoming tide moves quickly here so photographers must be careful to avoid leaving their backpacks on the ground while shooting.
The Pacific Ocean, USA
By Chris Burkard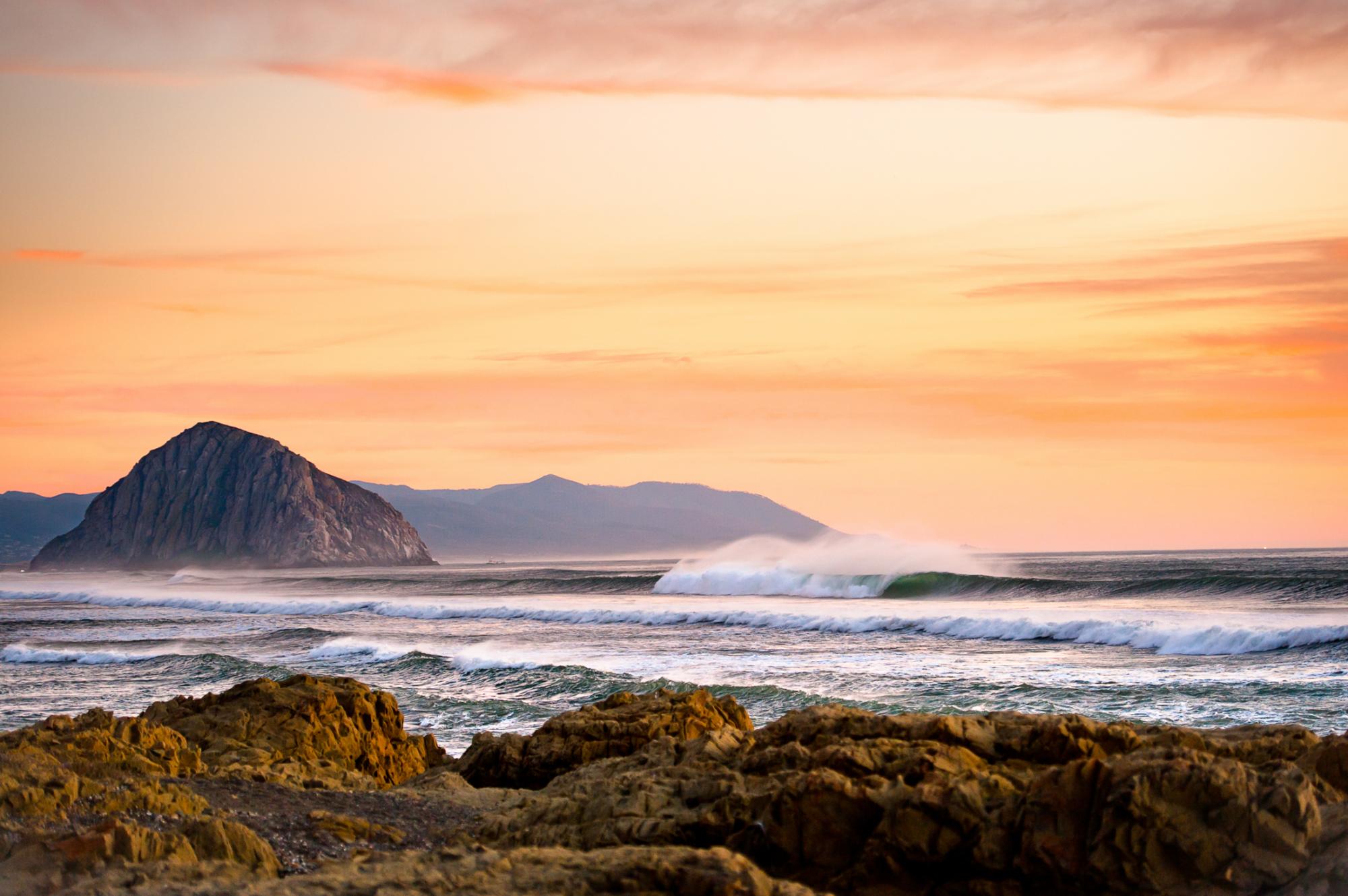 The ocean was always my first canvas and is still my favourite subject today. To be honest, even though I have explored beaches all over the world, I still have a soft spot for my hometown beach in California. This is probably because it's where I learned to surf, swim, and because I have so many good memories there. For me, the ocean has always brought me some level of comfort.
I love to photograph the Pacific off the coast of California.
-
Photos in descending order:
Reflection Lake, USA by Jonathan Irish (top)
Biwa Lake, Japan by Michael Kenna
The Thames, England by Terry Gibbins
Tonlé Sap, Cambodia by Graeme Green
Crater Lake, USA by Alex Noriega
Inle Lake, Myanmar (Burma) by Charlie Waite
Lake Pichola, India by Valda Bailey
Reflection Lake, USA by Jonathan Irish
Virginia Falls, Canada by Gary Arndt
Llyn Idwal, Wales by Adrian Beasley
Lake Alsek, Canada by Art Wolfe
Loch Puladdern, Scotland by Doug Chinnery
Ice Lake Basin, USA by Sarah Marino
Milford Sound, New Zealand by Mark Gray
The Pacific Ocean, USA by Chris Burkard