Winter in Glencoe - a review by Georgina Harper
4th February 2019
Back at the beginning of January, Phil Malpas and Clive Minnitt led their very popular annual trip to Glencoe for Light and Land. Georgina Harper joined them on what was her first tour with Light and Land. Here she reflects on her few days in this stunning landscape and shares some of her images.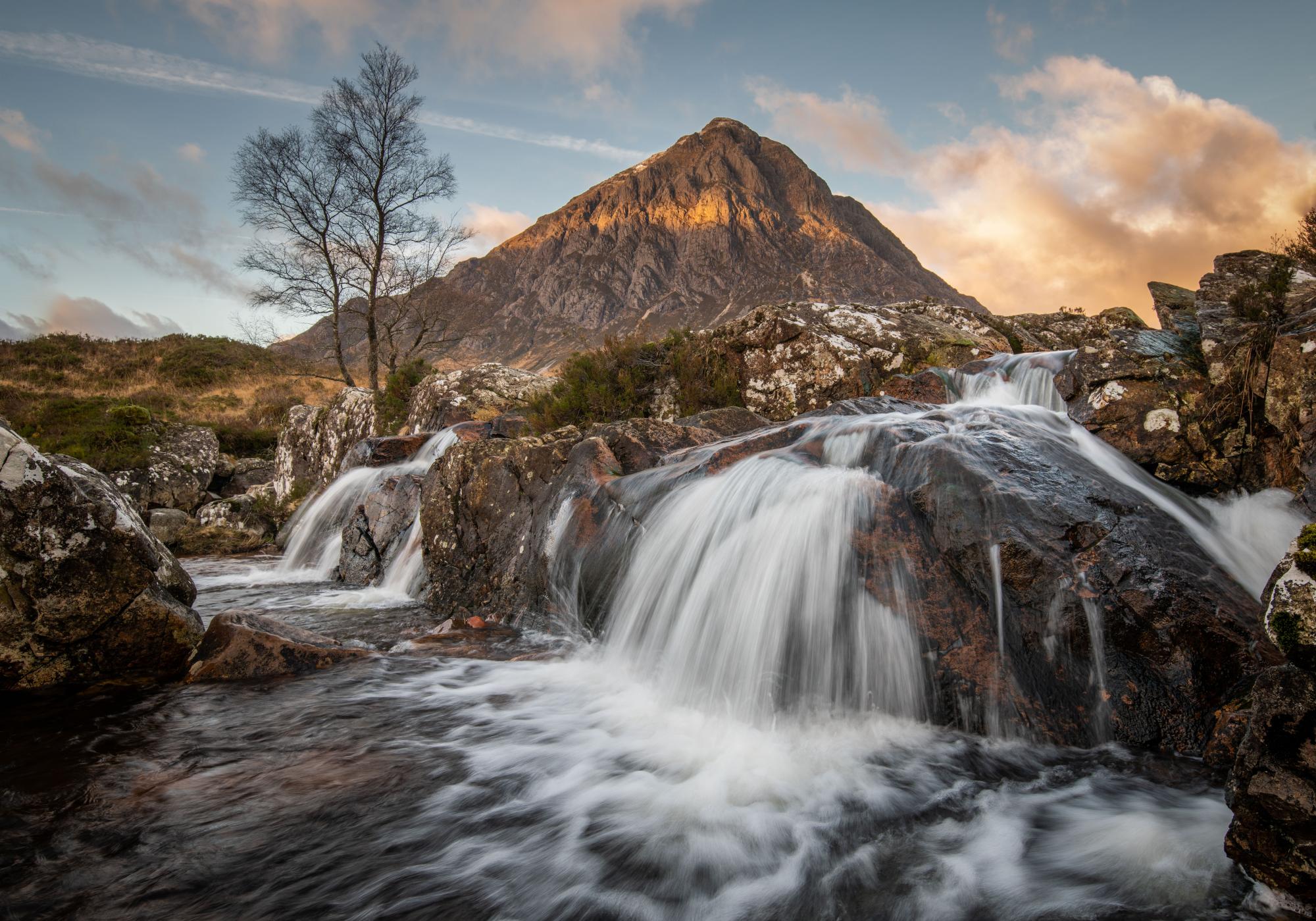 "This was my first trip with Light and Land (and one that I was fortunate enough to win in a photography competition!). So having not done as much research as I might have done when booking a holiday, I wasn't quite sure what to expect.
The holiday was led by two brilliant tutors – Clive Minnitt and Phil Malpas. Both Clive and Phil were incredibly welcoming and helpful, and obviously really enjoyed tutoring the Light and Land trips. The trip started at Glasgow airport, followed by a couple of hours in a minibus to the Clachaig Inn – a superb spot, right in the middle of the Glen. After a good night's sleep, the following morning we enjoyed a hearty breakfast and were ready to capture the morning light.
Day one took in the classic view of Buchaille Etive More, or 'The Buckle' as it's affectionately known. This is one of those must do sites – they say that if you are passing through Glencoe, then it's a photography 'rite of passage' to get this shot, and there were many tripod holes at the waterfalls to demonstrate its popularity! We were blessed with good light and all got some cracking shots. It was nice to get the cliché shot out of the way and then venture on into the areas around.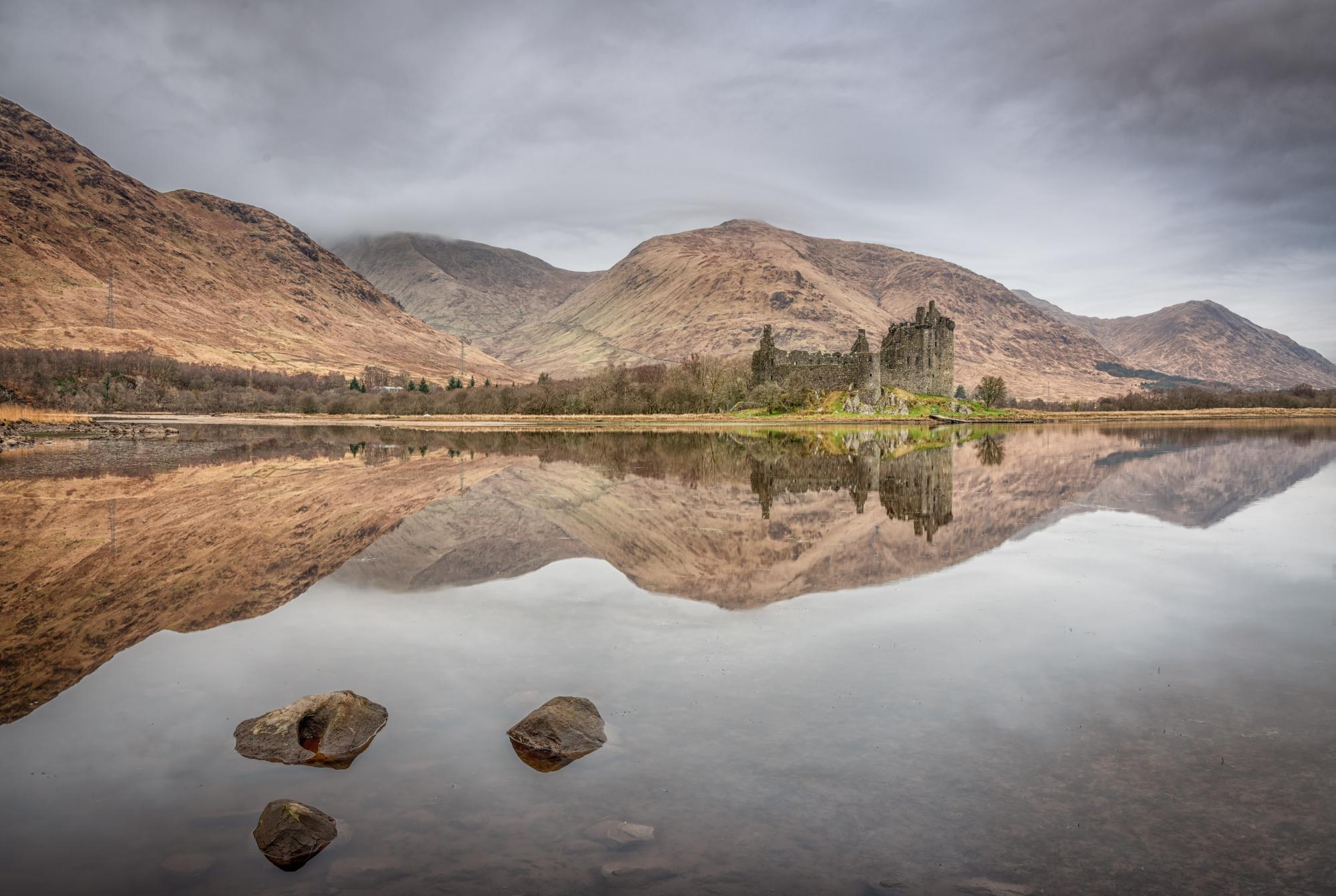 Each day we visited 3 locations, chosen carefully by Phil and Clive, who drove us there in two minibuses. They carefully devised a schedule each day, depending on the weather. They had clearly researched the sites ahead of our arrival and it was a luxury to leave the meticulous planning to someone else! We were blessed with good weather conditions, with very little rain (but sadly no snow) and some dramatically moody skies. Some of the days we had the most wonderful still conditions on the lochs which created beautiful reflections.
On the second day, one of the bolts failed in my tripod head. This could have been the end of my trip but Clive and Phil had this scenario covered. Clive was kind enough to walk back to the van and get a spare head he had with him, and so I was able to continue. He kindly loaned me the tripod head for the remainder of the trip.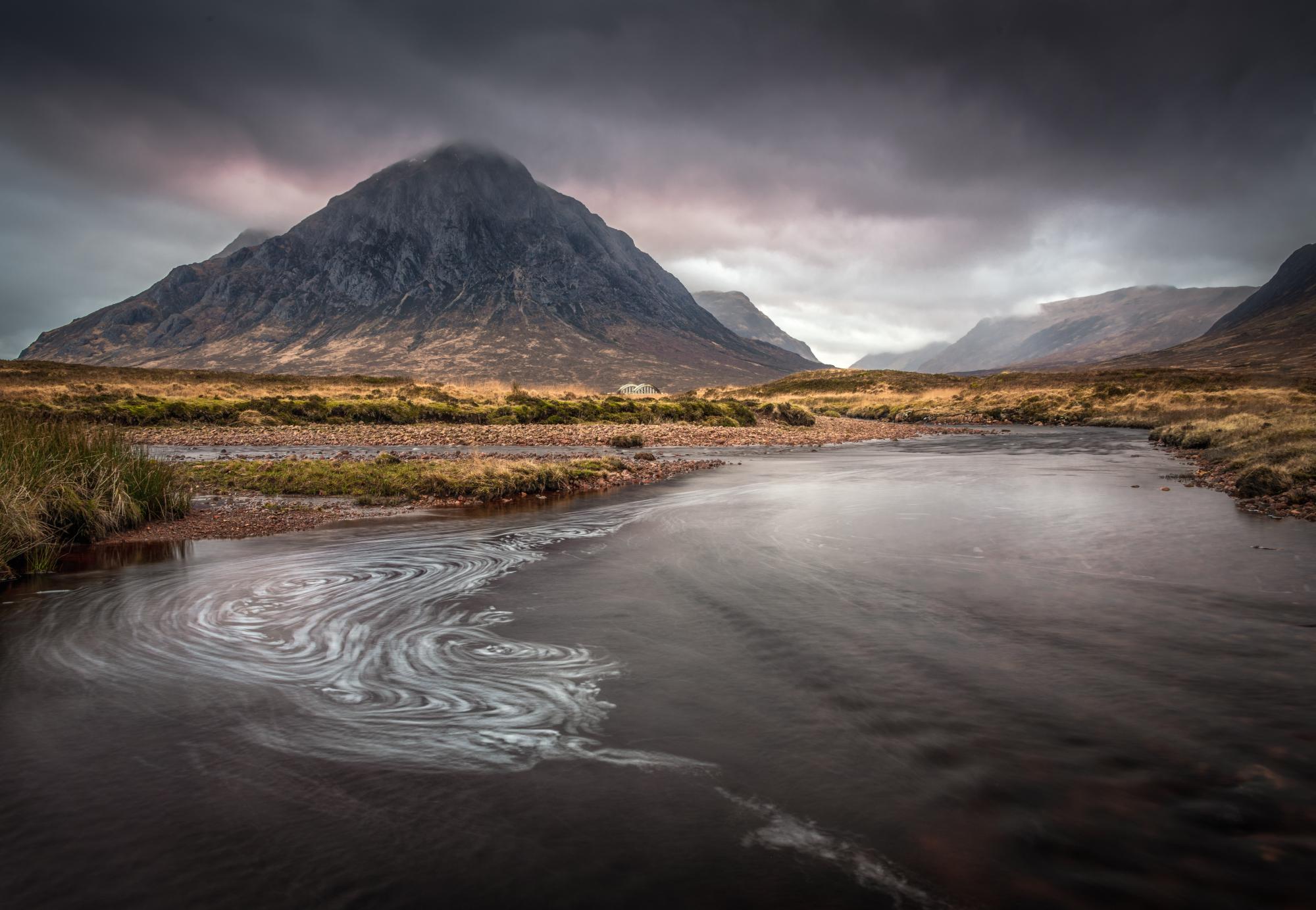 Each evening we would get back to base, have some chill out time to look at our images, and just before dinner we would all show 3-4 images we had taken that day. This was a really great way to get some massively useful feedback in a really friendly format, I learned a lot from these critique sessions.
We visited some beautiful places around Glencoe on this trip, I was sad when the five days were over and we headed back to Glasgow. Would I go on another trip? Most definitely!"
Phil and Clive will be returning to Glencoe from 6th - 10th January 2020, click here for more details and to book your place.
To view more of Georgina's photography please click here.